If you go to the Opéra Garnier or stroll along the nearby Grands Boulevards, don't miss two hidden and little-known little streets: rue Édouard VII and the Square de l'Opéra-Louis Jouvet. A few hundred meters of pedestrian path bordered with exceptional architecture. A delicious discovery for a moment full of serenity in this effervescent district.
Access via 5, rue Boudreau or 16-22, boulevard des Capucines. It is proposed here to enter by the boulevard des Capucines.
One does not expect to find in the direct surroundings of the Opéra Garnier a calm and conducive place for strolling. And yet, all you have to do is move a few meters further along Boulevard des Capucines to discover the magnificent rue Édouard VII. Leading to the square of the same name, this pedestrian way pierced in 1911 is lined with pretty bourgeois buildings. At the end of the street, Place Edouard VII, with its arcades, its statue, its theater and its original geometric shape, is one of the most beautiful Parisian ensembles. And a limitless playground for photography lovers.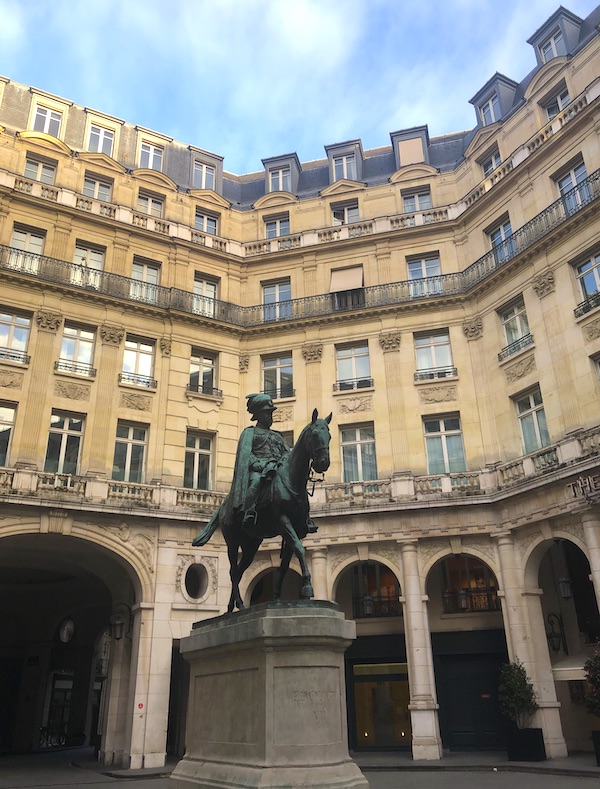 The statue pays tribute to the king who gave his name to these places. Son of Queen Victoria, Edward VII had to wait 60 years to ascend the throne. Bored by the conservative mores of his country, he spent most of his time in Paris, where the pleasures were on the contrary set up as an art of living. The street and the square were created a year after his death. The statue is the work of Paul Landowski.
The (good) surprises don't stop there! Behind the statue, a passage leads to another pretty little square. Formerly Square de l'Opéra, the name of Louis Jouvet was added to it after the death of the famous actor and director, director of the Athénée theater from 1934. He died in his office following a heart attack in 1951.
In the middle, a new magnificent sculpture is added to the staging : the Poet riding Pegasus, by Alexandre Falguière. In Ancient Greece, Pegasus, the winged horse, is the symbol of poetic inspiration. It is said of a poet that he "rides Pegasus" when he creates a poetic work of great quality.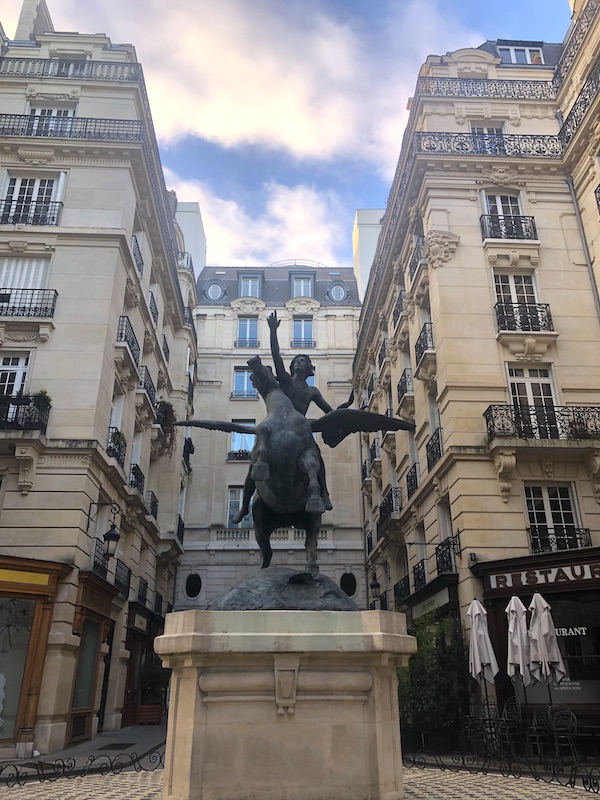 A discovery not to be missed!