Middle-Ages Museum of Paris, dedicated to medieval art, is exceptional in so many ways. First of all, you will discover during your visit one of the richest collections in the world of medieval works through 15 centuries of art, mainly French and European. All are housed in an amazing building : the Hotel de Cluny. Recognized today as historical monument, the Hôtel de Cluny, designed in a flaming gothic style, is one the last building from the 15th century we can still visit in Paris.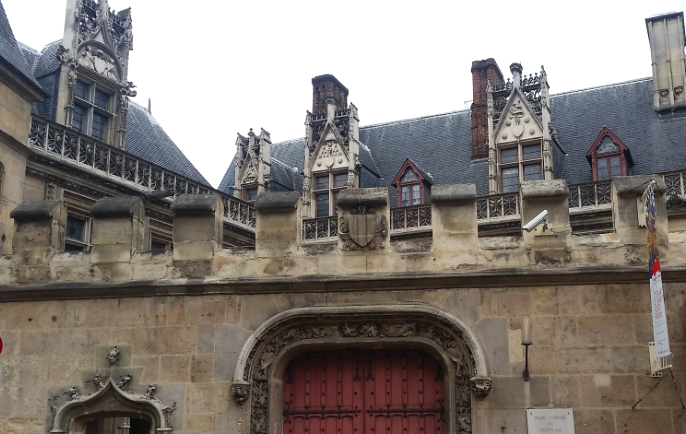 Let's add that while visiting the museum you discover a part of the Thermes de Cluny,  the only Gallo-Roman monument that we can see including also the Arenes de Lutece. Finally, the Hôtel de Cluny has a public garden of medieval inspiration : 5000m ² of plants, herbs and vegetable gardens in the heart of the Latin Quarter (Quartier Latin).
You guessed it, if you decide to come and visit the museum of the Middle Ages and its surroundings, it is very easy to spend more than half a day!
One of the richest collections in the world
Let us go back to the collections: we can find them set on two floors and divided into different themed rooms. On the ground floor, the route alternates between rooms of the Hotel de Cluny and others of the Thermes. While visiting, you will also observe the perfect state of conservation of the place.
As far as paints and objects are concerned, you will find some parts devoted to stained glass windows, the Gothic and Roman art, or the medieval works recovered among other things from the Notre Dame de Paris Cathedral.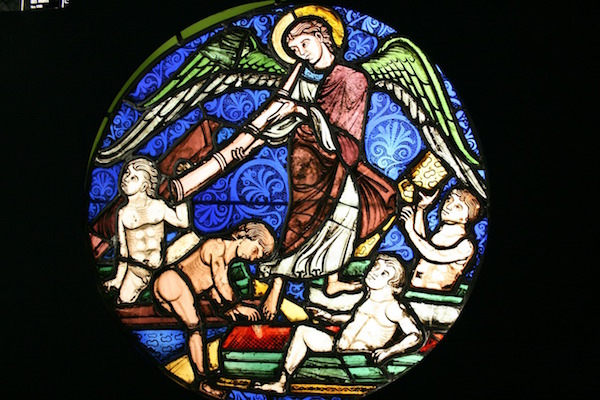 On the second floor you will find the "The Lady and the Unicorn" room where we can see a series of tapestries from the 15th century which represents the main attraction of the museum, and its pride. Then you continue your visit in the history of the middle Ages through paintings, sculptures, tapestries and antiques, with the sumptuous decor of the Hotel de Cluny.
After visiting, go to the medieval garden in order to continue your exploration of this far away era. Take the opportunity to recover a little strength before continuing your tour of Paris in the Latin Quarter and its surroundings !