Oldest district of Paris, the 5th arrondissement is also one of the most charming. Thanks to its picturesque streets, its emblematic monuments and the variety of discoveries it proposes, it is an  unmissable when visiting Paris. 
Historical richness
Paris has kept few traces of the Roman era. The only two vestiges still visible, the Thermes de Cluny and the Arènes de Lutèce, are in the 5th arrondissement.
Symbol of the French Republic – and of the French Revolution – the Pantheon is a must for any lover of History, famous for its majestic dome, and the great figures it is home to.
2. Meet Sainte-Geneviève
Sainte-Geneviève is not only the name of the little mountain on which the Pantheon dominate. Patron saint of Paris, her story is closely linked to the 5th arrondissement. It is also in the magnificent church of Saint-Étienne-du-Mont that you can see the last relics of the Saint.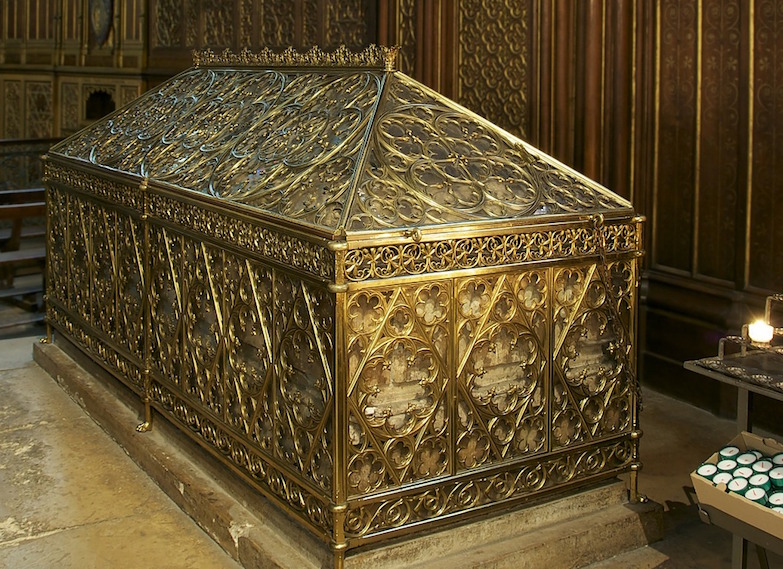 3. Its original places of worship
In addition to the Pantheon and the Saint-Etienne-du-Mont church, the 5th arrondissement is home to originals religious monuments. The Mosque of Paris first, whose superb patio and Oriental offer an exotic journey.
The church Saint-Julien-le-Pauvre then, one of the oldest churches in Paris, dedicated since 1889 to the Melkite Greek Catholic Church. A diversity of styles and influences that make this church one of the most original in Paris.
4. The garden of plants
More than just a garden, the Jardin des Plantes, one of the oldest in France, founded in the 17th century, is a scientific museum. Botanical garden, medicinal plants, alpine garden, rose garden … Its 23 hectares of greenery are an invitation to discover nature and its diversity.
A place particularly suitable for children, since you will also find the Great Gallery of Evolution (dedicated to the evolution of the living world), as well as a zoo.
5. Rue Mouffetard
Traced on an old Roman road that led to Italy via Lyon, rue Mouffetard is one of the oldest streets in Paris. An quite touristy address , which has preserved nevertheless many traces of the past and deserves a stroll, from the pretty place of the Contrescarpe to the church Saint-Médard.