Saint-Julien-le-Pauvre Church, in the Latin Quarter, is one of the oldest churches in Paris. Built in 1165 at the same time as Notre-Dame de Paris, it has been renovated since, but many elements still remains from this period. Saint-Julien-le-Pauvre belongs since 1889 to the Greek Byzantine worship. This is one of the most charming and intimate churches in the capital.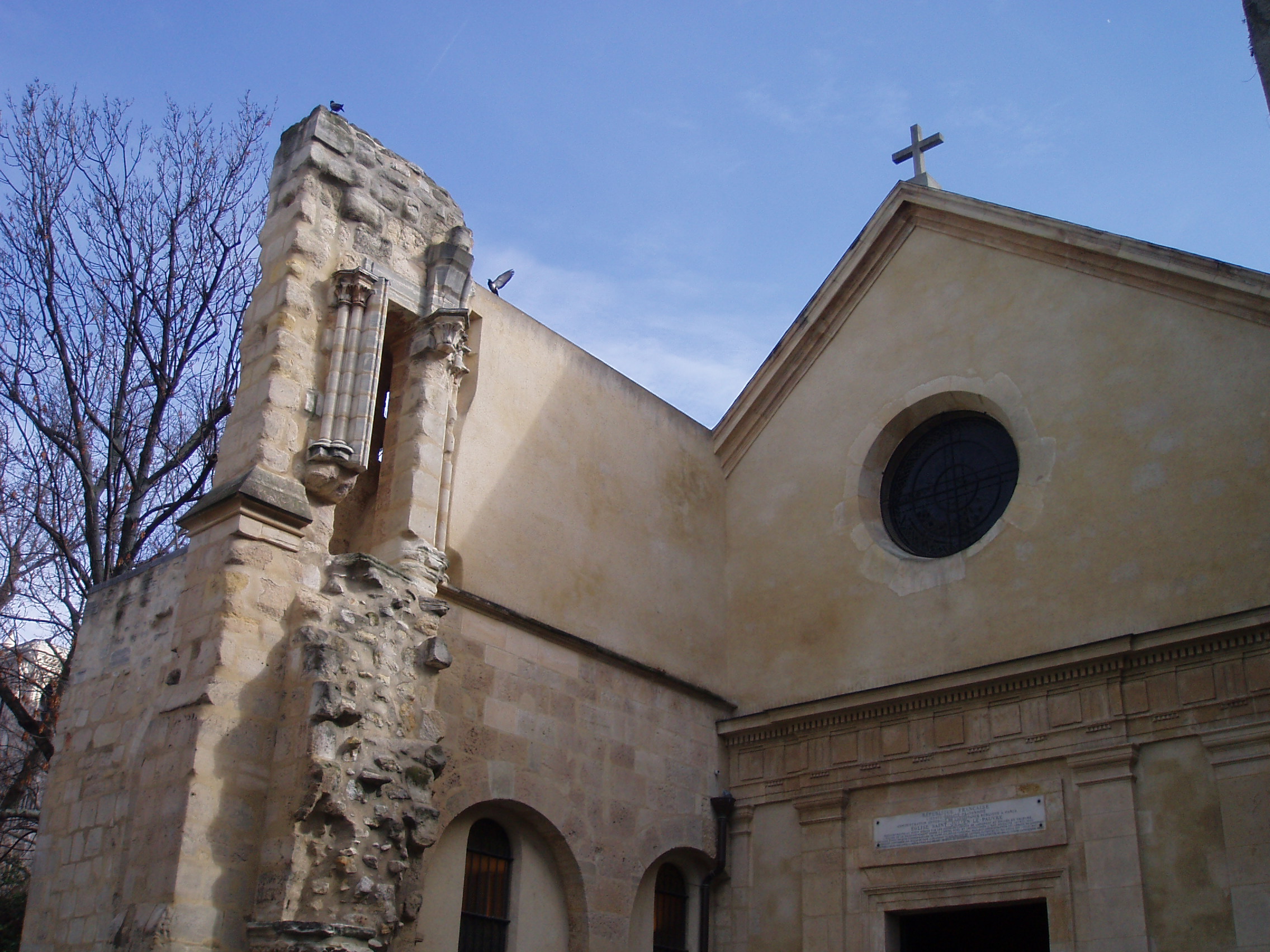 THE LEGEND OF JULIAN THE HOSPITALLER
Saint-Julien-le-Pauvre is also called Saint-Julien-l'Hospitalier (Julian the Hospitaller). According to the legend, a deer said him during a game hunting that he will kill his parents. To avoid this, he run away. One day, his parents, who were trying to find him, met his wife who offered them to sleep at home. Returning home, Julien thought it was his wife and a lover and killed her parents. Desperate, he left all his goods and lived as a hermit. He later brought help to a leper – in fact the Chirst – who forgave his sins. You can see 42 rue Galande a bas-relief dating from the 14th century depicting this legend.
THE OLDEST CHURCH IN PARIS
As for the Church, its architectural style is Gothic, built on the ruins of a church destroyed by the Normans in the 9th century. Rebuilt in the 12th century, it played an essential intellectual place at the creation of the University of Paris (meeting of all the Parisian colleges located on the left bank), and became the chapel of the Hôtel-Dieu in 1660. At the end of the 19th century, Saint-Julien-le-Pauvre was given to Greek melchitec worship, that is to say the Catholic Church of the Byzantine service.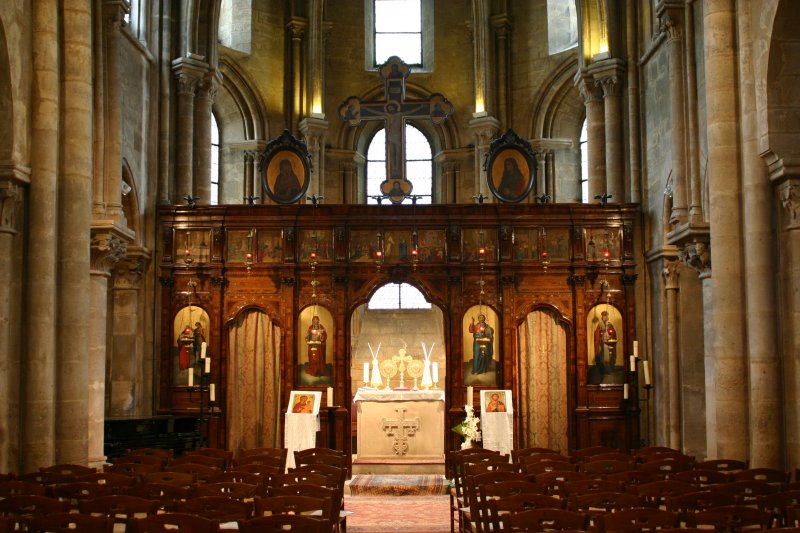 BYZANTINE WORSHIP
IT is because it is dedicated to that worship that you will not find any organ or statue inside, but a wonderful iconostasis and many icons on the walls of the church. Inside, the Romanesque architecture dates from the 13th century although some elements like the vault have been added in the 17th century. Finally, do not miss the capitals covered with beautiful patterns.     After visiting the church, go to the Square Viviani. You will see AN Acacia planted in 1601, the oldest tree in Paris. From the square is also one of the most beautiful views of Notre-Dame de Paris.