Inside the Palais Royal, sumptuous palace built for Richelieu in the 17th century, is a amazing contemporary work : Buren's Columns (also called "the two trays").
An original work that, as often with modern works, produced a fierce reaction when it was created. Discover it to make your own opinion !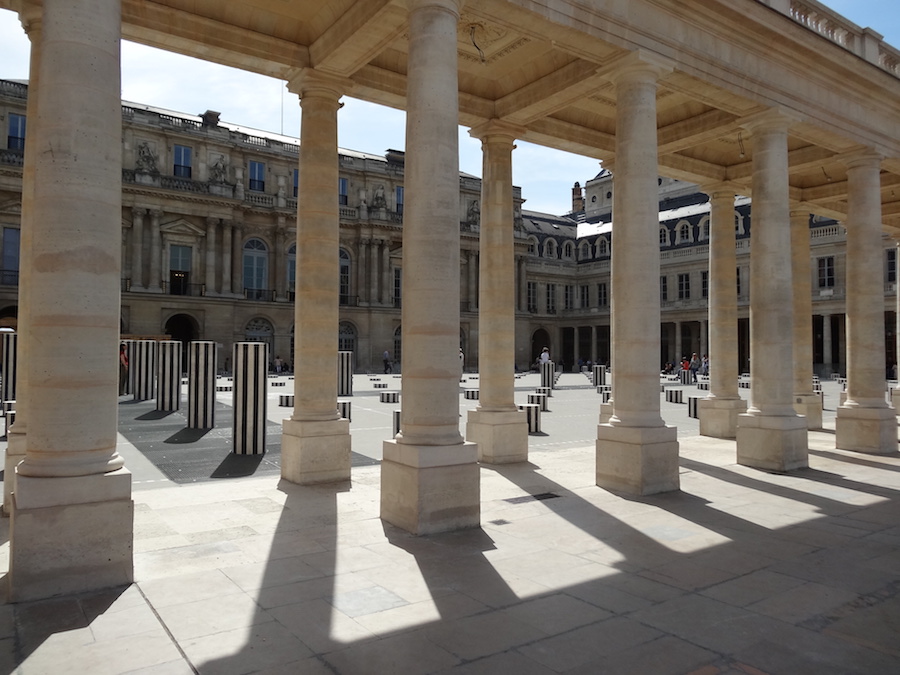 A CONTEMPORARY ART INSIDE A ROYAL PALACE
It would be difficult to give an exact analysis of this work, above all because this type of installation deserves more personal interpretation than great theory.
Installed in the courtyard of the Palis Royal, the works is made of 260 black and white striped columns. All columns take root in the basement and emerge outdoor in different heights, creating a particular rhythm, and giving an unusual contrast with the classical architecture of the surrounding Palace.
Among multiple explanations, a reference in any case made ​​in ancient times , as if the columns were an archaeological land.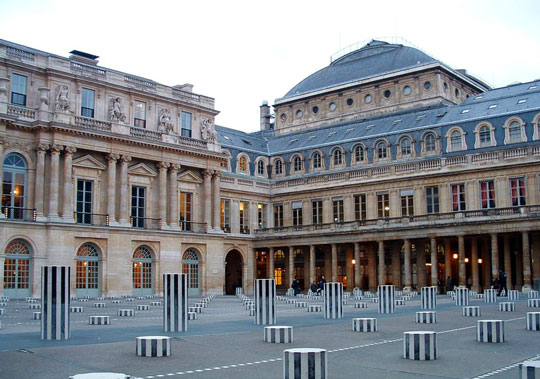 A POLEMIC WORK
Since its construction in 1885, the Buren columns were nearly destroyed multiple times ! After its creation, vivid controversy erupted on disfigurement qu'entrainaient columns on the monument to the Royal Palace . Jacques Chirac , Mayor of Paris , even tried to stop the work in 1986, and minsitre culture of the time, Francois Leotard , even raised the possibility of destroying the installation. A project that will be forgotten after numerous legal challenges initiated by artist Daniel Buren in person.
The work was renovated in 2008 and today has successfully established itself in the landscape of the Royal Palace . Without making unanimously …