At the end of the 19th century, there was no statue in Paris in honor of the Marquis de La Fayette, hero of American independence and major historical figure of the French revolutions of 1789 and 1830. It is at the initiative Americans it was decided to erect a monument to his glory, now visible in the 8th arrondissement. A statue that has since donned a detail as discreet as it is unobtrusive …
To thank France for having offered the United States the Statue of Liberty, an American named Robert Thompson opened a subscription to American school children to finance a monumental statue in tribute to General La Fayette, who remained famous in the United States for his participation in the war of independence.
The project was validated in 1899, and ordered to the American sculptor Paul Barlett, who works in France, to realize the work for the Universal Exhibition organized in Paris in 1900. Either a year only to complete the monument …
A delay too short! On July 4, 1900, anniversary of American Independence, the statue is inaugurated in the Louvre, in the middle of the Napoleon's Court (on the site of the current Pyramid). Having not had the time necessary to carry out the project, Barlett delivered for the ceremony a model in plaster, while waiting for the definitive sculpture.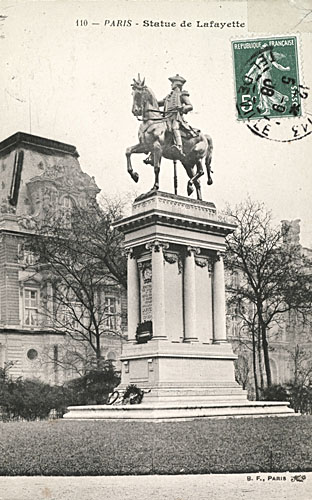 But the artist was not satisfied with his model, and reworked his work entirely. He changed the costume, took off the hat, and represented La Fayette with the sword drawn, blade in the air. A job that lasted seven long years. It is therefore only in 1908 that the final statue, in bronze, replaced the plaster model.
In 1984, during the major transformation of the Louvre, including the construction of the Pyramid, the statue was removed to be transferred to the 8th arrondissement, on the course Queen. It was then that we discovered an unusual detail, passed completely unnoticed. Next to the horse's left hind hoof figure … a little turtle.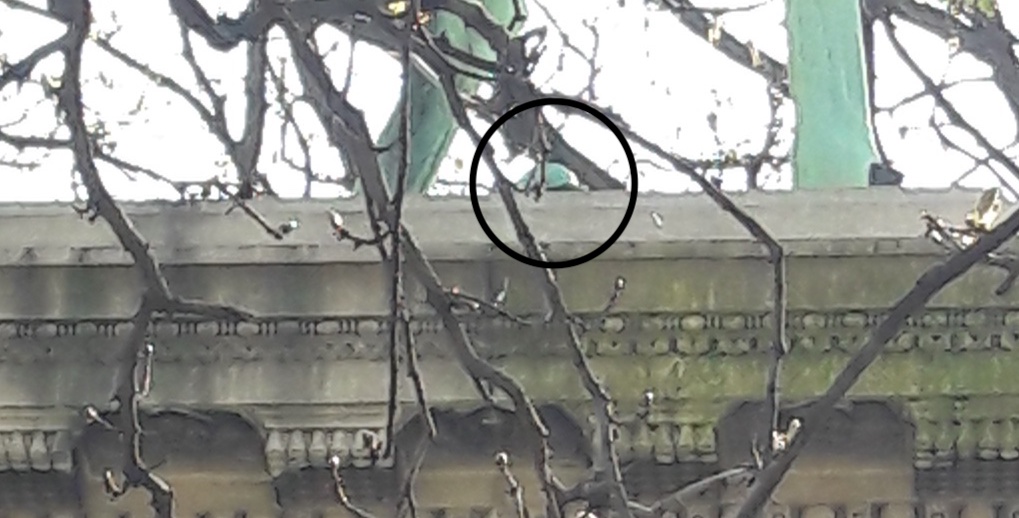 Symbol of slowness, the sculptor added it at the last moment to make fun of himself, and of the time he put to realize his work.
This turtle remains difficult to see today, especially during the growing seasons of the surrounding trees. But by looking good, you will come to see him. We will appreciate in all cases the self-mockery of the sculptor and this little joke at the feet of the "hero of the two worlds"!
The monument at La Fayette is a few steps from the Grand Palais and the Petit Palais. To discover for example if you go to one of these museums.
La Fayette is buried in Paris, in the cemetery of Picpus.