In the discrete Suzanne Buisson garden, in Montmartre, you can discover a small fountain topped by a statue. A monument rather common, which hides one of the founding myths of Montmartre : the story of Saint-Denis, the first bishop of Paris, martyr became legend.
Saint Denis legend
Shortly before 250 AD, St. Denis was sent to Gaul to evangelize the territory. He preached to the people and converted them to Christianity. But in these times of persecution of Christians, the Roman authorities quickly notice him. Spotted by a Roman governor, he has been beheaded.
The legend tells that, then, he walked six kilometers with his head in his arms, and stopped along the way to clean it in a fountain. Fountain located at the site of the one you can see today in the square Suzanne Buisson!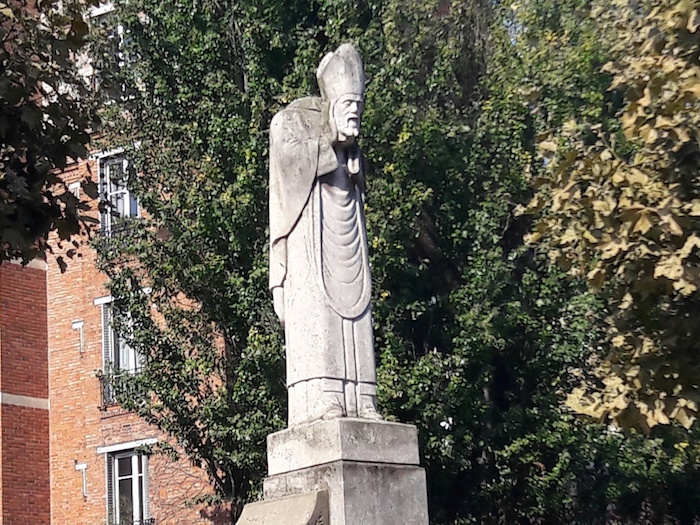 More than a legend, St. Denis is a real myth founder. Indeed, the name of Montmartre comes from "Mons martyrum", meaning "mountain of martyrs", name given after this legend. In the 9th arrondissement, a street is called "rue des Martyrs", and saint Denis have ended his miraculous march at the exact location of the Saint Denis Basilica.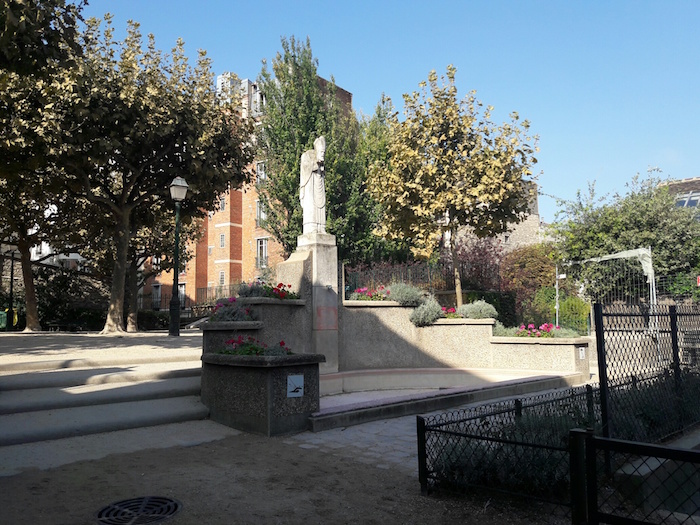 If the current statue dates from 1941, the fountain is much older. She was once even considered a source of holy water, and a proverb said "Girl who drink the Fountain Saint Denis, remains faithful to her husband."
A lost belief, since the fountain is unfortunately not always filled with water…