La rue des Lombards is one of the most lively streets in the old pedestrian borough of Les Halles, just behind la place du Châtelet. It got its name from the pawnbrokers coming from Lombardy who settled down in this neighbourhood during the 13th century, long before the creation of the Mont-de-Pitié (Paris pawn shop) outlawed their activity, during the reign of Louis the 16th (18th century). There, they performed their skill so diligently that the word « lombard » became a synonym for loanshark.
Today, la rue des Lombards hosts a motley nightlife, mixing british pubs and gay bars, French restaurants and chicha bars, far from the financial turmoil of medieval times, except for the abusive prices of the drinks. Above all, it is the place where you will find some of the finest jazz clubs in Paris, lined up between la place Sainte-Opportune and le boulevard Sébastopol. First, there is the Sunset/Sunside, a cult place for jazz fans, offering acoustic jazz (ground floor) as well as electric jazz or world music (basement). Then there is the Baiser Salé, mainly booking fusion jazz and all kinds of cross-cultural musics. Finally, there is the Duc des Lombards, which is also a chic and touristic restaurant.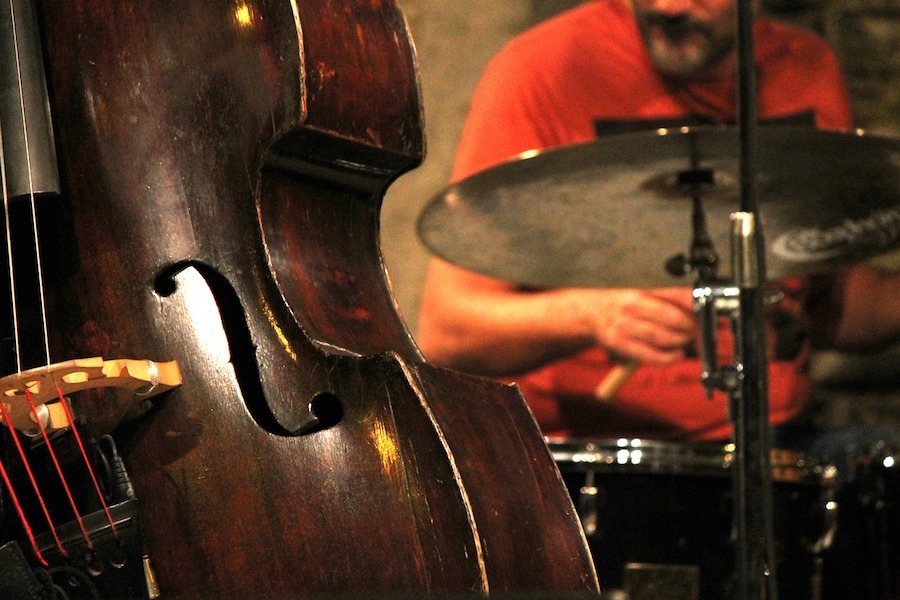 Created during the eighties, these clubs are to some extent an image of today's jazz : an elitist price policy (20-25€ for a concert ticket, 6€ for a beer), a cosy ambiance, slightly snobbish, haunted by the burning memories of the fifties, when people danced in jazz clubs like crazy until dawn. However, the musical program is often outstanding, and you will be able to see major names of contemporary jazz play right under your nose. Let's award a special mention to the Sunset/Sunside, that regularly welcomes world-class artists, like Brad Mehldau, Biréli Lagrène, Richard Galliano, Aldo Romano, Daniel Humair, Laurent de Wilde, Jacky Terrasson or Titi Robin. Some even remember a night, in the nineties, when Wynton Marsalis played until morning with the Belmondo brothers.
Jazz music needs to be heard alive. Obviously we won't find anymore in Paris the mythical vibe of the Tabou club of Saint-Germain-des-Prés, but we still can appreciate excellent music in an intimist and friendly atmosphere. And as the night goes, a dialog appears between the musicians and the public. Tempers flare and the ambiance cheers up, and joyful shouts burst out from all parts to greet a thundering chorus.