In the 19th arrondissement, the rue de Meaux hides an amazing construction that has withstood the changes the neighborhood has known since the beginning of the 20th century. In the middle of the modern buildings is a Savoyard chalet, built for the 1867 World's Fair.
If its history is rather difficult to trace, one thing is certain : it has been built during the 1867 Paris World's Fair, at the same time as the Buttes-Chaumont park. A very surprising construction, in this street only made of modern buildings and social housing.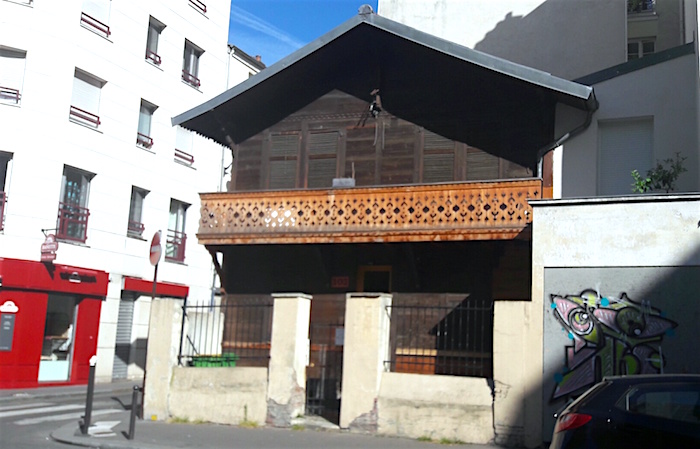 In 2009, this chalet was threatened by urbanization after an inheritance. A promoter wanted to buy the land to build a new and large building. Fortunately, people in the neighborhood were opposed to the sale and the construction has been protected. Definitely saved from destruction, its balcony has since been renovated and much of its structure repaired.
A curiosity that is now an integral part of the (unusual) Parisian heritage!
To discover during your walks in the 19th arrondissement.