In the Tuileries Garden, a staircase leads to the park from rue de Rivoli. A simple staircase? Not really, since it is the last vestige of one of the most important days in French history: August 10, 1792. More than a staircase, a symbol of the fall of the monarchy during the French Revolution.
History has the fascinating power of transforming the trivial into the exceptional, like the Feuillants staircase in the Tuileries garden, which for the walker is undoubtedly a banality that does not deserve the slightest attention. And yet! The last vestige of the Salle du Manège, seat of the National Assembly where this staircase led, he witnessed the revolutionary day of August 10, 1792.
The revolutionary day of August 10, 1792
In October 1789, a crowd of Parisians, mainly made up of women, marched on Versailles and forcibly brought the royal family back to the old Tuileries Palace, inhabited by the Court for more than 50 years. The National Assembly also returned to Paris, and settled on November 9, 1789 in the hall of the Manège, which took its name from a merry-go-round created during the childhood of Louis XV for the horse education of the nobility.
It is in this room of the Manège, where the 13 steps of the staircase still visible from the Tuileries Garden led, that the Constituent Assembly (November 1789 – September 1791), the Legislative Assembly (1791 – 1792) sat in turn. ) and the Convention (September 1792 – May 9, 1793), the first French political assemblies.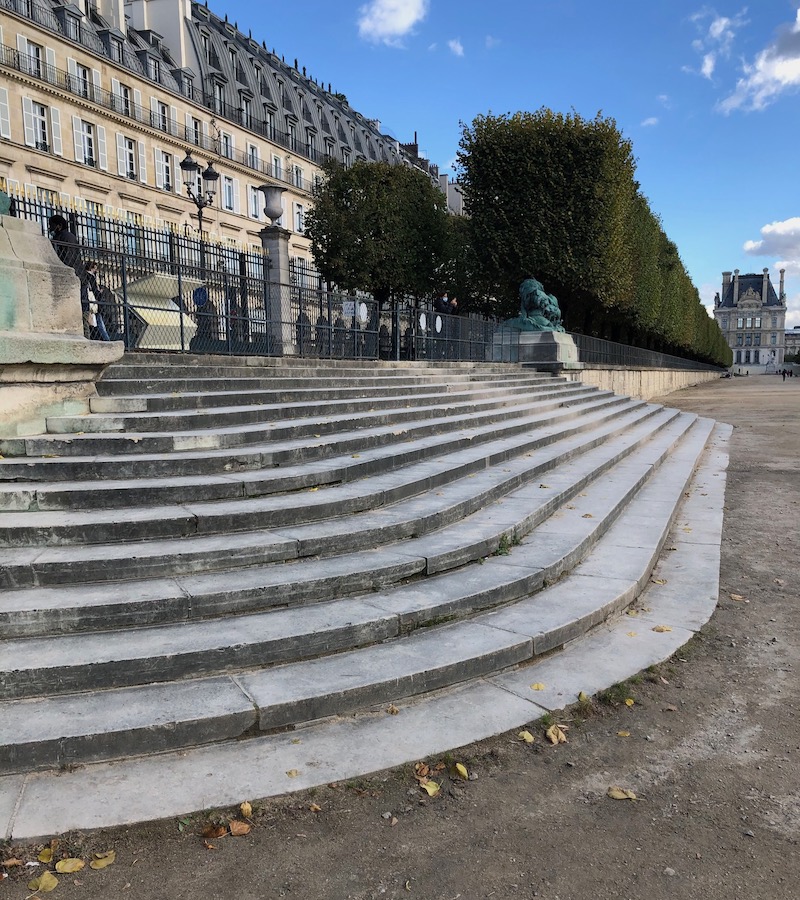 On August 10, 1792, an insurrection broke out. The people invade the Tuileries. The king and his family leave the castle in a hurry, cross the garden and climb the 13 steps of the Feuillants terrace to find refuge with the Assembly. The King, Queen, Dauphin, Madame Royale (daughter of Louis XVI and Marie-Antoinette), Marquise de Tourzel, her daughter, as well as Princess de Lamballe will be placed in a tiny box, separated from the debating room by an iron grid. They stayed there for 4 days, before being sent to prison on August 13, 1792.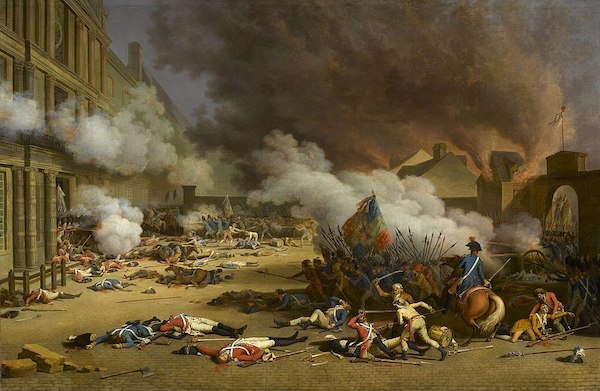 The king will only come out for his trial and his execution (January 21, 1793). As for the hall of the Manège, it was destroyed at the beginning of the 19th century when the rue de Rivoli was opened. A plaque recalls his presence and those of the various political assemblies that met there at the entrance to the garden where this staircase is located, at 230 rue de Rivoli.
Perhaps you will see this staircase differently during your walks in the Tuileries garden!