If you go to the Sainte-Chapelle, note that the access to this great monument also offers the opportunity to visit the Palais de Justice (Law Court). Although it is absolutely not a museum, the palace is open to public since, as all democracies, the French justice is pronounced in public.
A real unusual visit in what was, with the Conciergerie, the first residence of the kings of France from the 5th to the 14th century.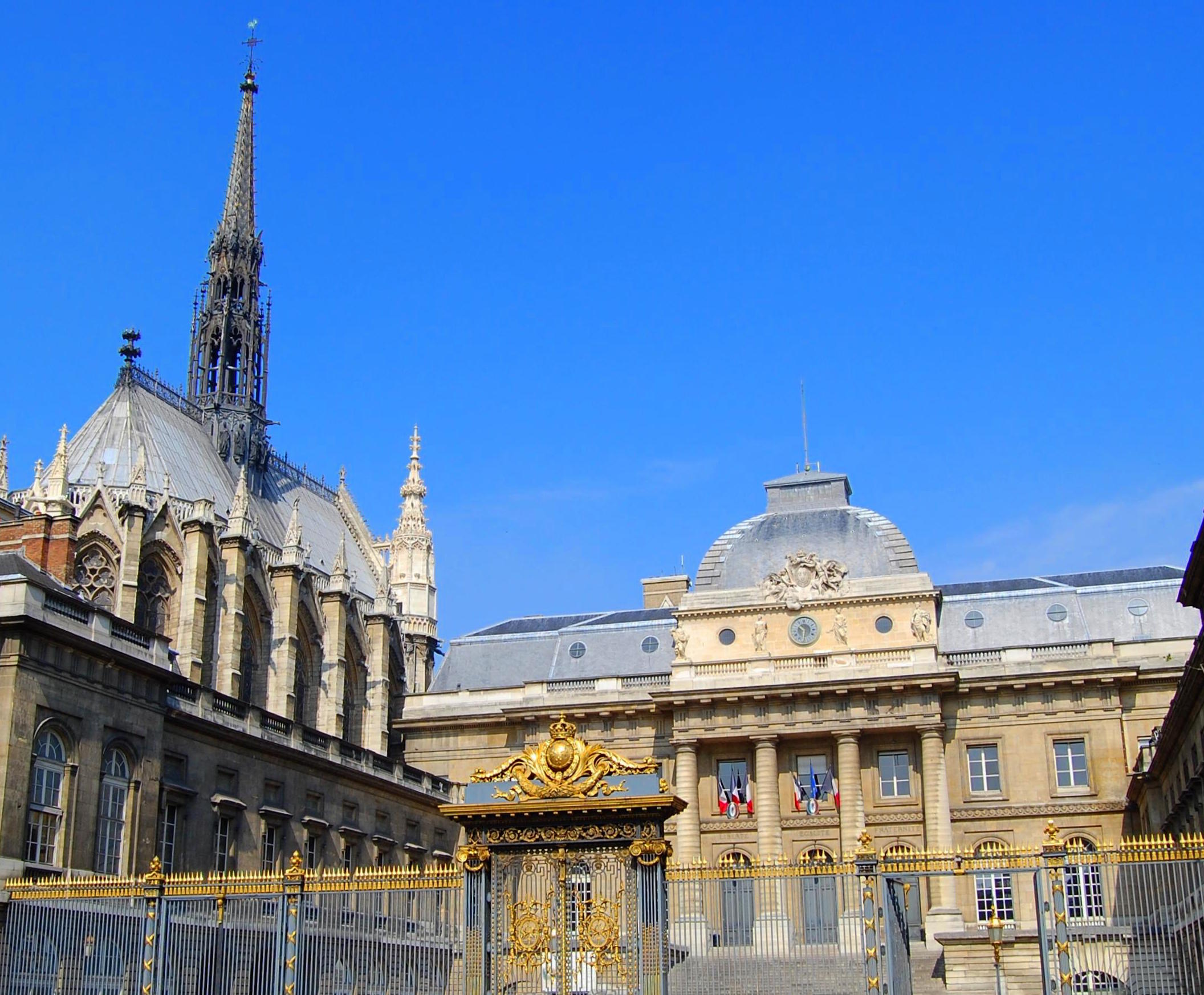 As it has always been one of the most important symbols of power in France, the courthouse suffered throughout its history many damages: wildfires in the 17th and 18th century, siege during the French Revolution, palace burnt during the civil war of la Commune de paris… An immersion in the history of France!
If some rooms, such as the former King's bedroom, were unfortunately destroyed, other exceptional places are still visible as the « Salle des pas-Perdus » (ordered in 1298 by King Philippe-Le-Bel to enlarge the palace), the « Vestibule du Harlay, or the front of the building and the entrance gate built under Louis XVI.
Some rooms and courts in which trials take place as worth seeing as the « Première Chambre Civile du tribunal de Grande Instance », siege of the Revolutionary Tribunal were Queen Marie-Antoine have been sentenced.
Whatever the session you participate in, pictures are prohibited, and the respect of the premises essential.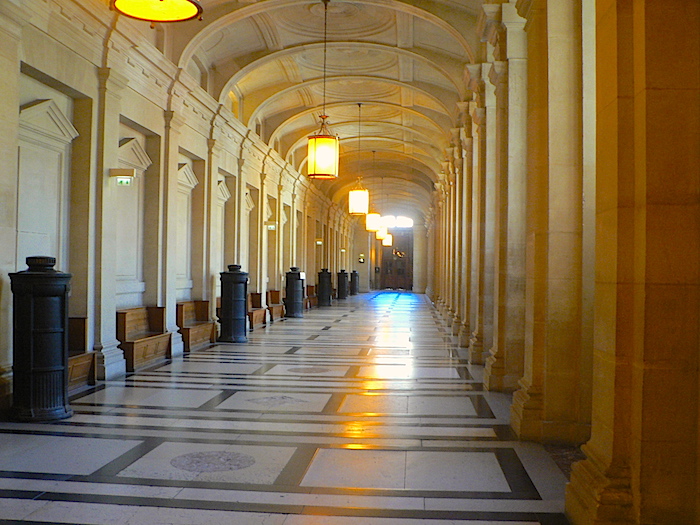 To be Known :
In "la salle des criées" are held candle auctions,
 according to the tradition. The "Cour d'assises" judges
 criminal trials, the "Tribunal Correctionnel" the infractions.
– After visiting the Palace, the Sainte-Chapelle and the Conciergerie, visit Place Dauphine (behind the Palace), pretty Place Royale built in the 17th century.