Le jardin du Luxembourg (Luxembourg Gardens – also called "le luco"), second biggest garden of Paris, has a fascinating architecture and a romantic atmosphere. 
As the Jardin des Tuileries, it moreover benefits by an extraordinary location in the heart of the city. Created in the 17th century for Marie de Médicis (wife of King Henry IV) who wanted to live far from Le Louvre, it has kept the splendor of the ancient French royalty but still is a lovely public garden where everyone is welcome.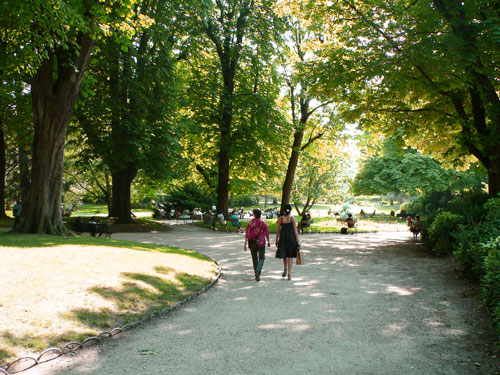 Because, although being a tourist place, Le Jardin du Luxembourg is also a neighborhood garden. First, you will see there a lot of students since it is very close from the 5th arrondissement, historical student area of Paris. You will also find parisians coming from the whole city to enjoy the lawns, the huge area or the peaceful chairs in the shade of plane trees…
The garden is also a cultural place of Paris thanks to the Senat Museum where great exhibitions are organized all along the year.
While visiting Luxembourg Gardens, do not hesitate to stroll the several pathes. You will discover monuments and fountains scattered throughout the grounds and a lot of statues many of which have been made by famous artists (Bourdelle, Zadkine, Rodin, …). Don't either miss the Fontaine Médicis (Medici Fountain), wonderful ornament built in 1630. Lastly note that inside the garden is an apiculture center which harvest is sold every year in the "Orangerie".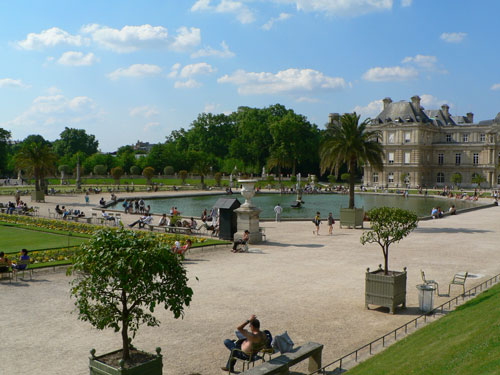 And if you want to learn more about the history of the garden, guided visits are organized the first wednesday of each month from april to october. In june, those visits are given every wednesday. Rendez-vous place André-Honorat