Few steps from the Opéra Garnier, Place Edouard VII is a sumptuous stopover. It is also an opportunity to dwell on the atypical personality of the short-lived king (1901-1910), whose sculpture was created by Paul Landowski. A man who, tired of waiting to ascend the throne, always preferred the Paris of the Belle Époque to the good morals of his native England.
Eldest son of Queen Victoria, he had to wait 60 long years before succeeding his mother. Small in stature (1.52m) but big in power, Victoria ruled the world's greatest empire with authority… and austerity. The time was for morality, good manners, and decency. A deadly boredom for Albert Edward, especially as his mother does not make room for him. So why, without a real official function, languish in prudishness when the neighboring capital offers all the pleasures of life?
Paris, transformed by Haussmann, has just entered the era of modernity. From the 1880s, it became the world capital of leisure, entertainment, and pleasures. All the pleasures… The food is famous there, and there is no shortage of good addresses. Precious qualities for the Prince's stomach, which can swallow between 5 and 10 meals a day. And above all, the sex there is without equal in Europe. The girls are checked weekly by doctors, and meticulously chosen to satisfy the clientele.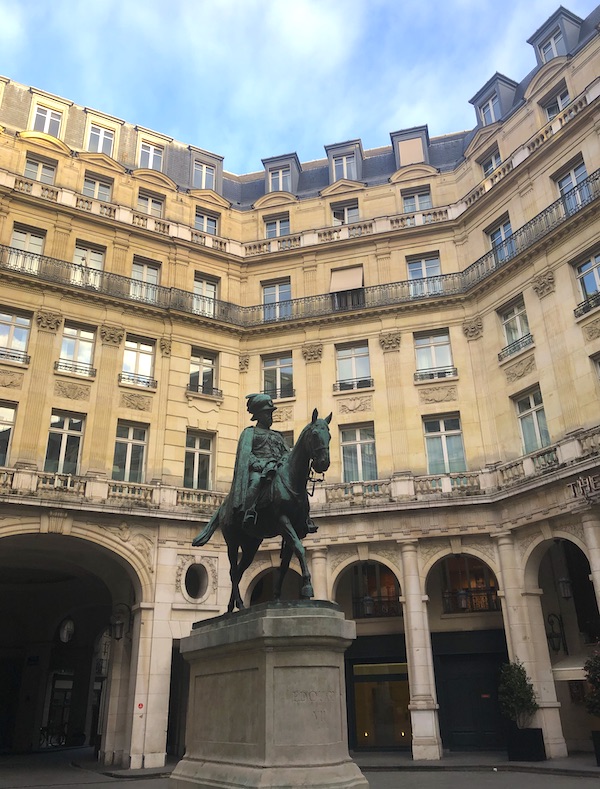 In short, as soon as he can, Édouard stays in Paris. Theatres, cabarets, restaurants… Prince enjoys all the charms of Paris. A dedicated room is reserved for him at the Chabanais, the most famous brothel in Paris, near the Palais-Royal. Repeated dinners playing on his corpulence, the one who was nicknamed "Dirty Bertie" becomes "Tum-Tum". He then had a custom-made chair made in 1890 by Louis Soubrier, a craftsman from the Faubourg Saint-Antoine, so as not to suffocate his company. Which could be plural… The original chair is kept by a descendant of Louis Soubrier. A replica can be seen at the sex museum in Prague.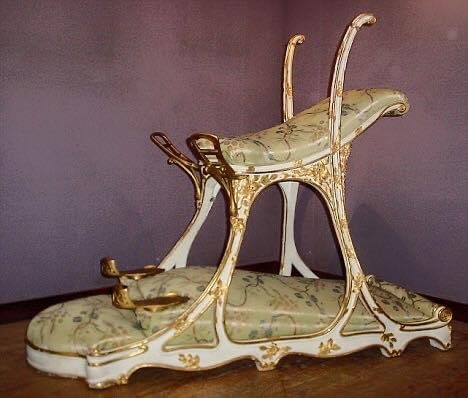 After 60 long years of waiting (since beaten by Prince Charles), Edward VII will assume his charge with rigor and seriousness, notably leading a policy of cordial understanding with France. Logical, one would be tempted to add, after so many services rendered
Breakthrough in 1911, rue Edouard VII and its square pay homage to the most Parisian of English kings. And the statue by Paul Landowski (1913) represents a sovereign leading his horse by the bridle with nobility. To forget an unbridled life?