In a district where green spaces are scarce, and tourist attractions very numerous, the New France garden is a pleasant stopover, you can enjoy for example after visiting the Grand Palais, the Petit Palais or the Palais de la Découverte . A garden created in the 19th century, typical of the Haussmann era.
Located on the edge of Cours la Reine, created in the 17th century by Marie de Médicis, the New France garden goes rather unnoticed. However, it deserves to take a look, offering calm and greenery far from the tumult of the nearby Champs-Élysées.
Small bridge, lake, exotic vegetation and artificial decorations, it perfectly sums up the design of gardens in Paris in the second half of the 19th century, where French garden (order and symmetry) and English garden ( sinuous landscapes and picturesque viewpoints) were mixed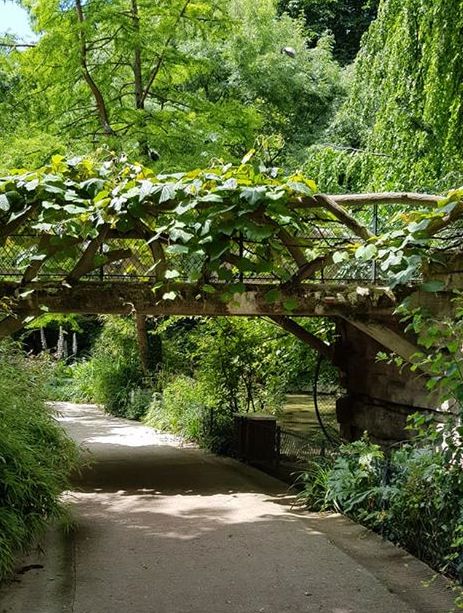 While strolling in the garden, you will also discover many beautiful trees: a negundo maple, a sugar maple (emblem of Canada, formerly called New France) or a weeping beech.
Among the ornaments, in addition to the statues of Jacques Cartier and Samuel de Champlain, respectively discoverer of Canada and founder of the city of Quebec, you can admire the pretty "dream of the poet", realized in a single block of white marble.