Along the border between the 8th and 17th district, the Monceau Park belongs to Paris prettiest gardens, as evidenced by its fence with golden arrowheads, or its four wrought-iron gateways. It is an authentic green area, one of Paris main flower gardens, where you will find astonishing vegetation, like an oriental plane tree, with a 7 meters circumference, or a sycamore maple tree which is the highest and the oldest of the district (30 meters, 1853).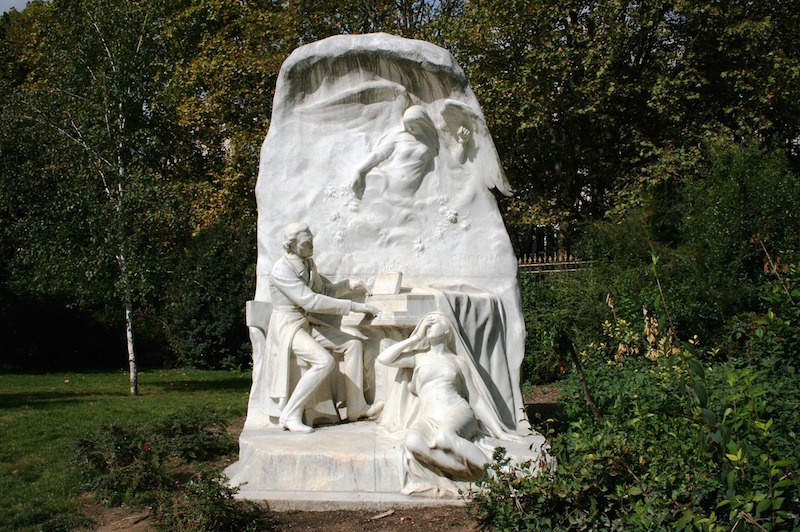 The park exudes a quite peaceful atmosphere, surrounded by bourgeois apartments and mansions, typical of the Parisian architecture. Some of the lawns can be freely accessed, and you will always find a place on one of the various benches of the garden!
Although the Monceau Park is not a very vast one, it offers a nice and pleasant walk : cross the Italian style bridge in order to see the sceneries (small temples and fake ruins) built at the end of the 19th century for entertainment purpose, as well as the famous Naumachie. This pond, surrounded by four Corinthian columns, is an imitation of the arena where naval battles were performed during Roman times. It is also the garden's symbol.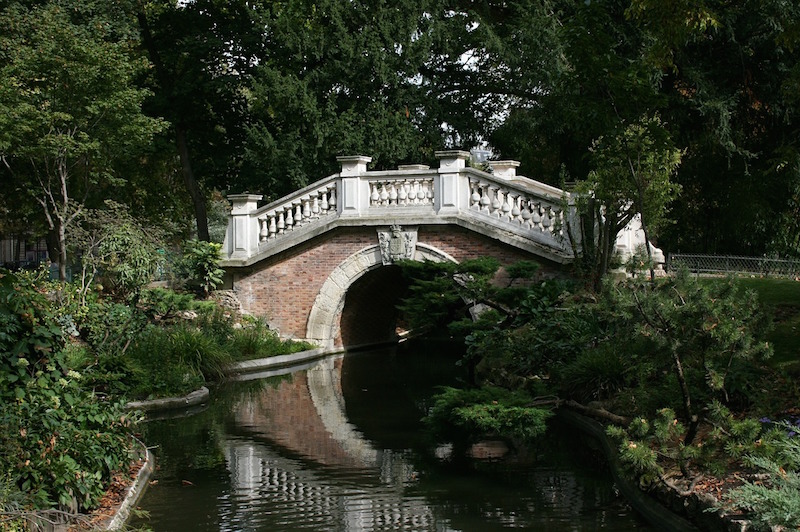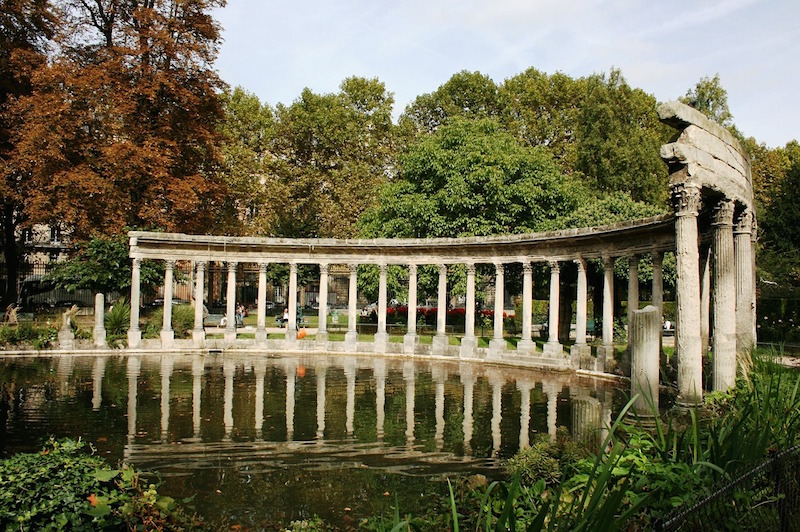 In this park, you will meet many joggers, as well as mothers with their kids. If you are passing by during office opening or closing hours, you will observe a strange scene, with a crowd of athletes melting with business men wearing suitz.
An important part of the visitors also come from the Russian community who attend the Orthodox Cathedral Alexander Nevsky located nearby. You might like to pay a visit!