In the cemetery of Montmartre, you can see the burial of one of the strangest dynasties in the history of France. That of the Sanson family, executioners from father to son from 1688 to 1847.
Charles Sanson (1635 – 1707)
Charles Sanson, born in 1635, gave his family the responsibility of more than a century and a half of executions, marrying Marguerite Jouënne, daughter of the executioner of Dieppe. Charles became in 1688 executioner of Paris.
Charles Sanson II (1681-1726)
To Charles Sanson succeeds… Charles Sanson. Same name, same profession. He was the executioner of the bandit Cartouche, beat up Place de Greve on 28 November 1721.
Jean-Baptiste Sanson (1719-1788)
At the age of seven, Jean-Basptiste witnessed all kinds of torture, and completed his first execution at the age of 18. Struck by an attack that left him half paralyzed in 1754, he passed the torch to his son Charles-Henri.
Charles-Henri Sanson (1739-1806)
Charles-Henri is the one who used for the first time the guillotine, during the execution in 1792 of the criminal Nicolas-Jacques Pelletier. He executed then Louis XVI, Marie Antoinette, Charlotte Corday, Danton, Madame Dubarry, Robespierre… 
His son, Henri, took his place from 1795.
Henri Sanson (1767-1840)
Henri assisted his father in a large number of executions during the French Revolution. He was himself the executor of Fouquier-Tinville, and, in 1820, of Louis Pierre Louvel, assassin of the Duc de Berry. 
Henri-Clément Sanson (1799-1889)
The last executioner was Henri-Clément Sanson, dismissed in 1847.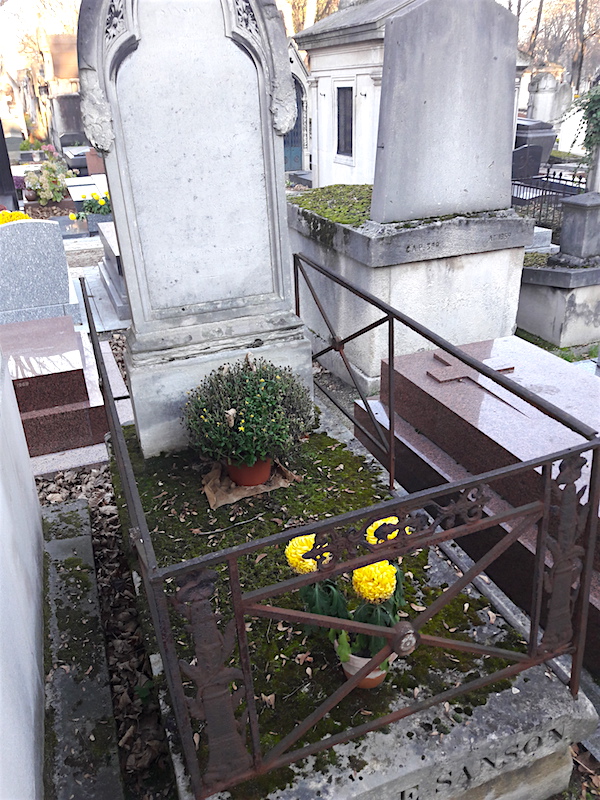 Only Charles-Henri, the executioner of the Revolution, Henri and his grandson Henri-Clément are buried in the cemetery of Montmartre. On February 24, 1829, Henri bought a land for his father, his son and himself. The engraving "Sanson family" nevertheless reminds us the extraordinary history of the whole dynasty.