Art in Paris is not limited to the collections exhibited in museums. It is everywhere, and many masterpieces can be discovered during walks. But not all of them are showcased. This is particularly the case with a work of art installed opposite Beaubourg, in the very busy rue Rambuteau: the Grand Assistant by Max Ernst. A work that practically no passer-by notices!
Offered to the Center Pompidou following a donation from the artist in 1975, the work has been presented since 1996 perched on a plinth in rue Rambuteau, at the intersection of rue de Brantôme, in the 3rd arrondissement. Half-man, half-bird seeming to be preparing for an improbable flight, the German artist Max Ernst (1891-1976) described him as Humanoid when it was produced in 1967.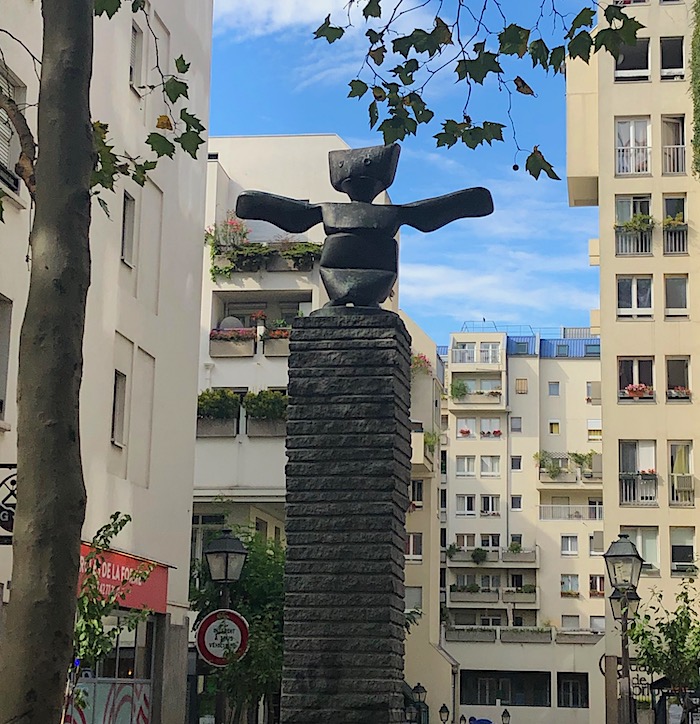 German painter and sculptor born in Brühl in 1891, major figure in the Dada and Surrealist movements, Max Ernst settled for the first time in Paris in 1913. Back in Germany, he experimented new creative techniques, such as rubbing, and produced collages, then tried sculpture from 1930. The bird was moreover one of the most recurring motifs in the abundant work of Max Ernst, fascinated by its symbolism, as the base of the rue Rambuteau refers to its function as a totem in Amerindian civilizations.
His polymorphic work, composed of oddities that resist the eye and play with interpretations, is today recognized as one of the most important of the 20th century. An artistic production that spans more than 70 years, almost half of which has been spent in France and Paris. Naturalized French in 1958, Max Ersnt died in Paris in April 1976. His ashes rest in the Père-Lachaise columbarium.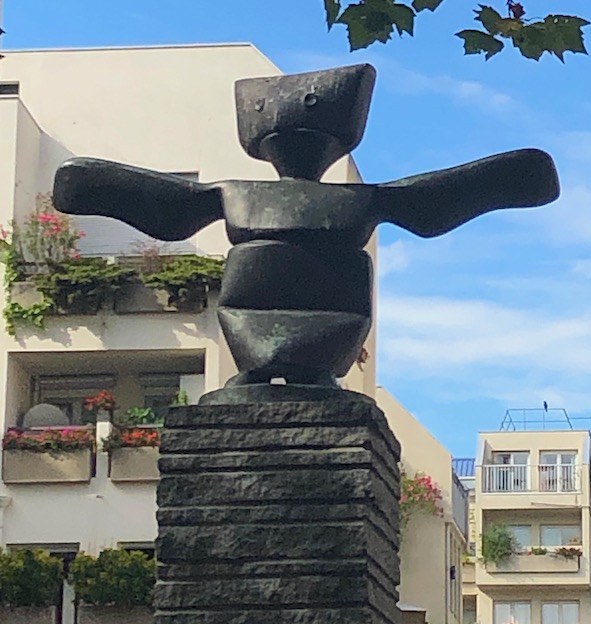 The work visible on rue Rambuteau is a copy of the original kept in the collections of the Pierre Gianadda Foundation, in Switzerland. A replica is also visible in Amboise, offered by the artist to its mayor, Michel Debré, for having helped him in his naturalization procedures.
If you pass rue Rambuteau (or Beaubourg…), remember to look up!