Throughout the 20th century, and more particularly during its first half, Paris never stopped welcoming artists from all over the world. Persecuted in their countries, stigmatized for their skin colors, or simply in search of creative freedom, Paris was their refuge. An attractiveness that made Paris the artistic capital of the world at the time, where influences mixed, became entangled, and sometimes merged.
If the Jewish artists of the Paris School (Chagall, Modigliani) were among the most famous of this period, a large African-American community also came to France, in search of inspiration and freedom. Not everything was rosy, but everything was easier than in their country of origin. There were no judgments in Paris which, at the end of the First World War, wanted to forget the pain.
Joséphine Baker, who arrived in Paris in 1925, is of course its greatest icon. But other artists, and in particular painters, have found in Parisian galleries, where African tribal art enjoyed great popularity, and in street landscapes matter to deepen their art.
This is particularly the case for Loïs Mailou Jones, born in Boston in 1905. The first African-American graduate of the Boston School of Fine Arts, she made her first solo exhibition at the age of 18. Discarded from teaching because of its color, she joined Howard University in Washington, nicknamed Black Harvard, in 1930. In 1937, she went to study painting at the Julian Academy in Paris. She will find there a freedom of expression inaccessible in the United States, and no criterion of race in the judgment of her works. A stay that will mark the rest of his career.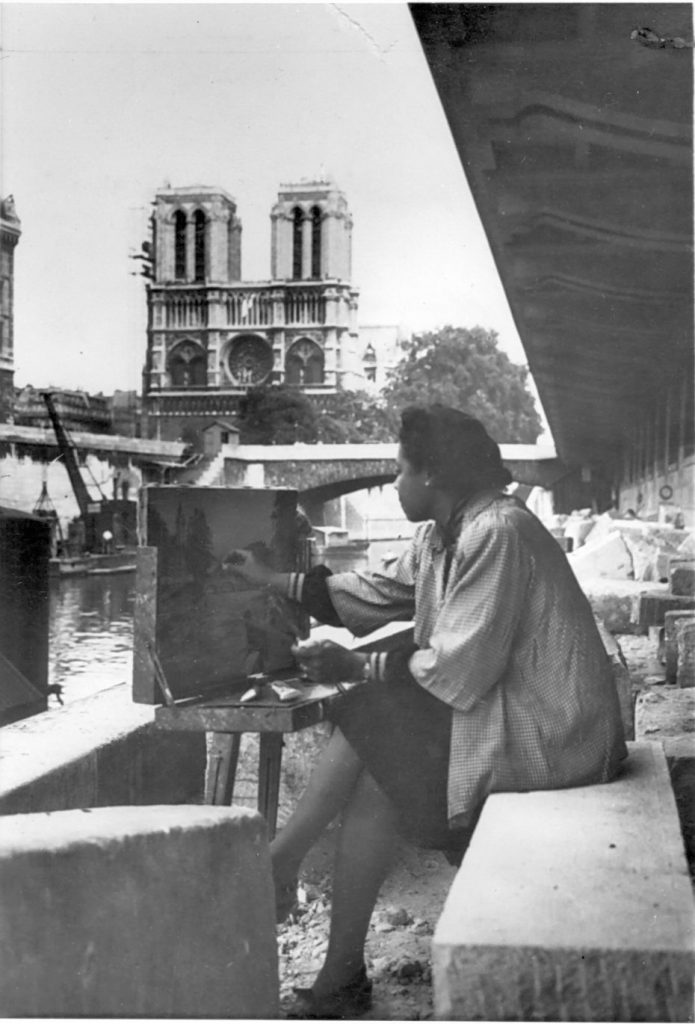 Although these works are not the most emblematic of Loïs Mailou Jones, they allow us to grasp the place of Paris in African-American (art) history. Following in the footsteps of Montmartre artists from the beginning of the century, she designed the Butte and its roofs. On those of the Impressionists, the bridges of Paris, its gardens, and its everyday scenes. As with any artist of the time, Paris was a must-see in the search for artistic expression.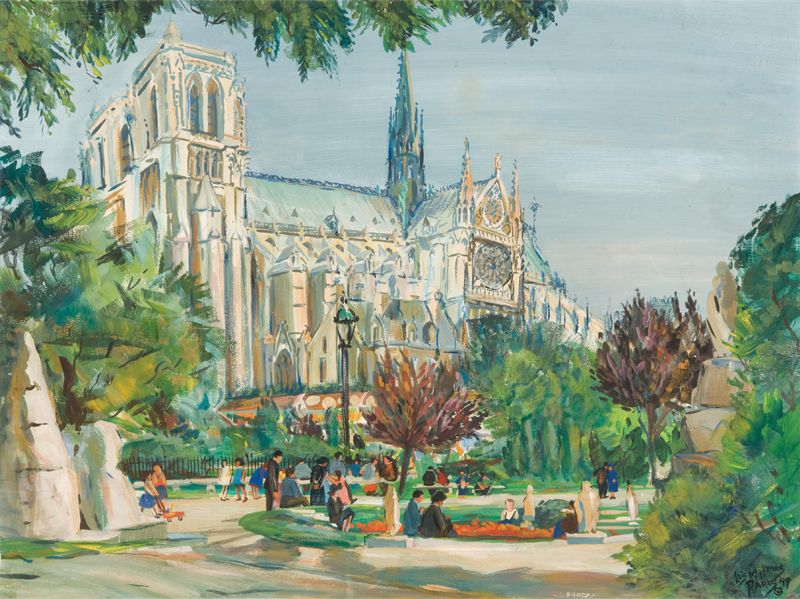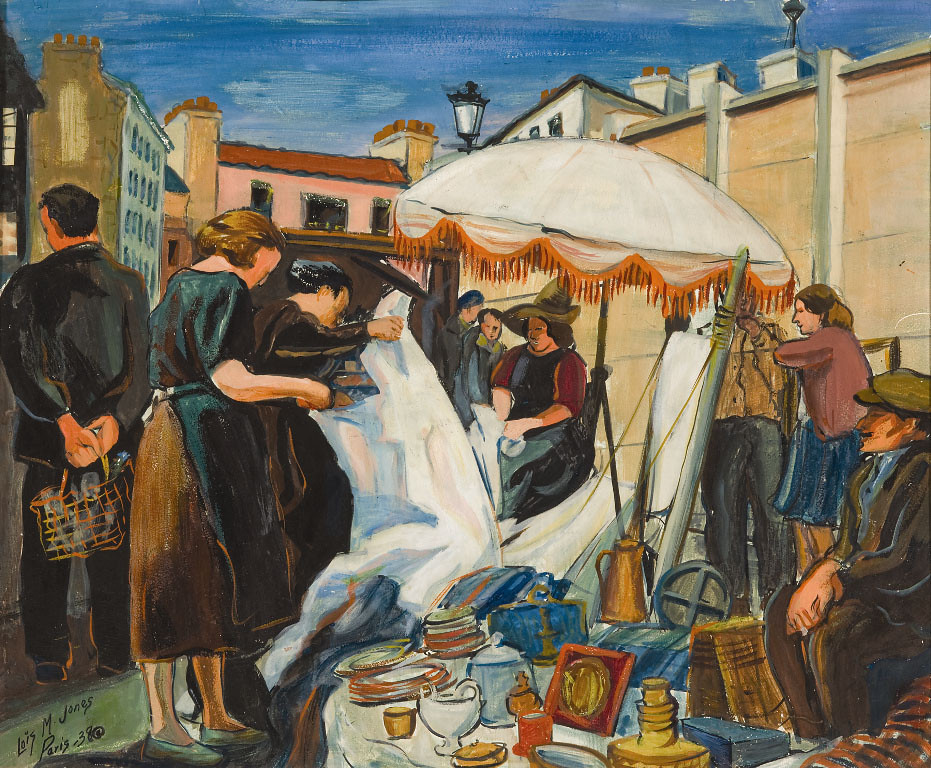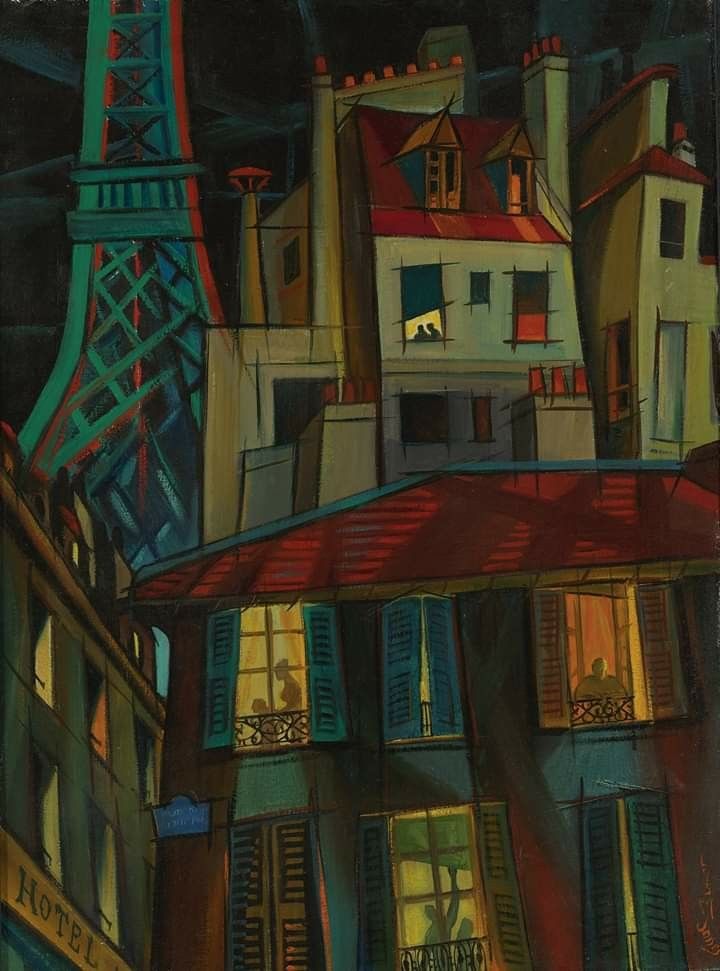 It is also in Paris that the artist produced one of his most famous works, Les Fétiches (1938, Smithsonian American Art Museum – Washington, DC) where African influence and Cubism coexist, then very popular in France.