Popular and working-class arrondissement, the 19th arrondissement has known profound changes, especially around the Bassin de la Villette and the Ourcq Canal.
A neighborhood that now houses some of the most charming – and biggest! – gardens of Paris, that also became an important cultural center through museums and concert halls located in the Parc de la Villette. In short, a neighborhood that worth a visit !
1. The "hidden villages" of the 19th arrondissement
Around the Buttes-Chaumont are two of the most beautiful "hidden villages" of Paris: Butte Bergeyre and Mouzaïa.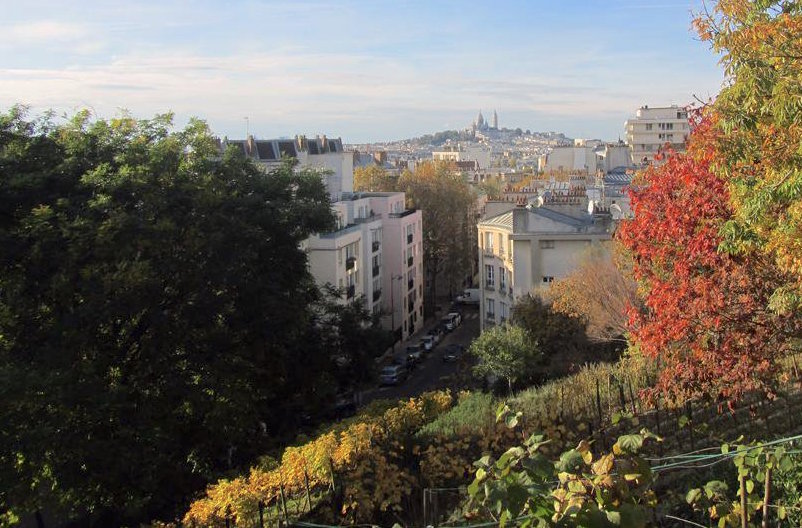 The first (Butte Bergeyre) is a quiet oasis located a hundred meters where you will find stunning village atmosphere. Its beautiful view of Montmartre, the mini-vineyard and the silence makes it a unique place in Paris. The second (Mouzaïa), made of small houses, will make you forget that you are in Paris!
2. Canal de l'Ourcq & Last  Lift Bridge in Paris 
Rue de Crimée Lift Bridge was the first hydraulic lift bridge in Paris, opened in August 2, 1885. Today last lift bridge in the capital, you may enjoy with a little luck the rising of the bridge.
A discovery to make during a walk along the Ourcq Canal, from Stalingrad to the Parc de la Villette. One of the most pleasant walks in the capital.
3. Parc de la Villette
If the Parc des Buttes-Chaumont is the most famous garden of the 19th arrondissement, the Parc de la Villette also has to be discovered. More than just green space, it has become over the last few years one of the most important cultural centers in Paris.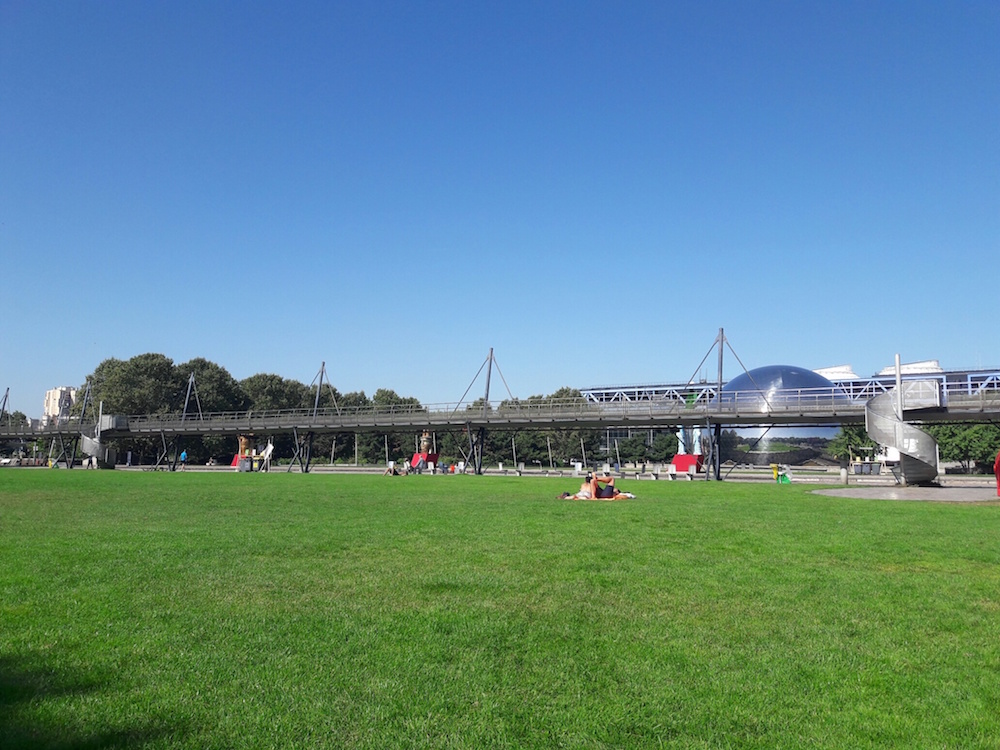 Cité des Sciences et de l'Industrie, Philharmonie de Paris, Cité de la Musique, Zénith de Paris, Grande Halle de la Villette… Museums and concert halls abound, and offer throughout the year a rich and varied program. The park also hosts (especially in summer) numerous events and festivals. Not to mention the 8 hectares of lawns open to the public day and night. Not to be missed !