THE WALK 
Near Buttes Chaumont Park, The Butte Bergeyre (Bergeyre mound) is a wonderful hidden small village still unknown by tourists and Parisians. Composed of few streets, the visit of the mound will offer you a quiet and unusual walk in Paris you will be able to enjoy almost alone…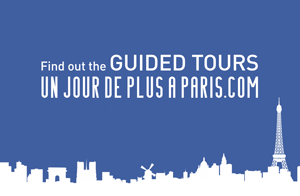 THE ITINERARY
The walk starts at Colonel Fabien metro entrance (line 2). Take avenue Mathurin Moreau and go ahead for about 300 meters. Turn right rue Georges Lardennois. This street crosses the whole Butte Bergeyre.
Getting into the mound you will feel right away the special atmosphere of the place. Notice the silence prevailing and the impression of small village, even if the buildings at this part of the district are not the most beautiful.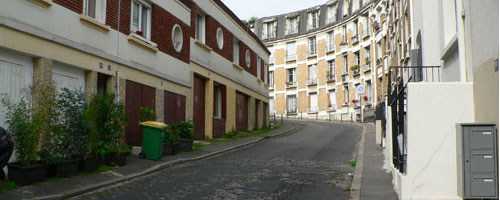 Because the houses have been built on former quarries (in 1900), buildings can't exceed 4 floors. It is a major factor of the charme of the Butte Bergeyre
Go ahead rue Georges Lardennois as far as rue Philippe Hecht. Take this street.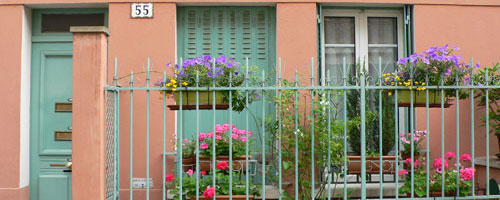 You are in the middle of the Village Bergeyre. The Cobblestone streets and the quietness are amazing. The place is moreover ideal for a walk because few cars get around the Butte Bergeyre.
At the end of rue Philippe Hecht you can see stairs going to Buttes Chaumont Park. Before getting to it, go on your walk and take rue Barrelet de Ricou.
Go ahead as far as rue Georges Lardennois.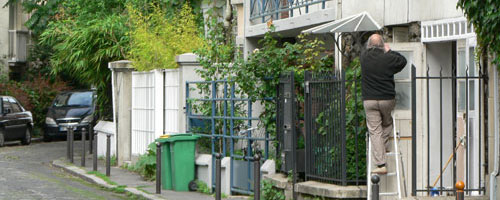 – At the end of this street, you will discover special features :
A beautiful panorama of Montmartre and the Sacré-Coeur. To enjoy the view, you can sit on a bench especially putted down for.
A nice "shared garden". Those gardens are given by the city and organized by neighbourhood associations.
A vineyard, recalling to our mind that Belleville was an important wine-producing district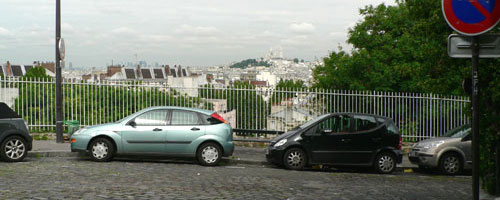 Take now rue Remy de Gourmont. You will see a lot of beautiful houses.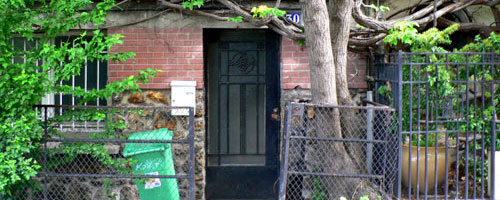 End of the walk.