For two months (until August 24th), the banks of the Canal de l'Ourcq offer a multitude of activities. A delightful way to enjoy Parisian summer in this charming neighborhood.
Less touristy and more "Parisian" than the center of the city (where are Paris Beaches), you will find a rich and varied program. Urban Art Tours, biking, pedalo, cruises, music and dances … Events do not miss! 
Urban Art course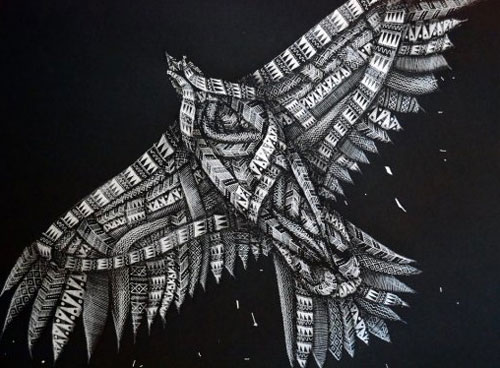 Thirty urban contemporary artists took over Canal's furnitures on the edges of the River. A nice walking route to discover Street-Art from the 19th arrondissement to Aulnay-sous-Bois
More info (French)
Biking and pedalo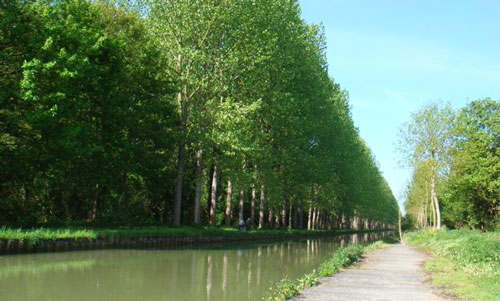 Over water since the 19th arrondissement to the Parisian suburbs, take a ride on cycle paths and discover the diversity of landscapes along the canal. You can also spend some quality time on the water by renting a pedalo.
More info (French)
Dancing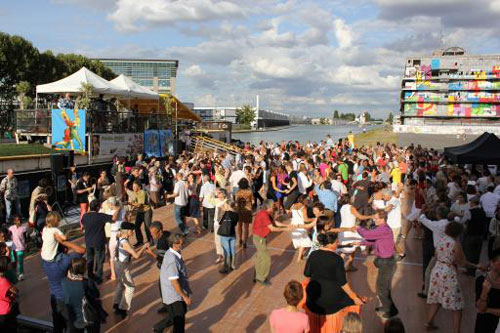 Every weekend until August 24, balls – a typical parisian place – offer you the opportunity to dance on the edge of the Canal. Come and dance, or just enjoy the friendly and warm moment.
More info (French)
River shuttles
Every weekend until 24 August, board a boat (1 € per trip on Saturday, 2 € on Sunday – departure every 30 minutes). These river shuttles take you all summer to balls, parks, houseboats, shows and all events organized by Summer's Canal.
An original way to discover Paris, From the Bassin de la Villette to the Canal de l'Ourcq in Paris suburbs.
Shuttle schedule and information