Place du Louvre, facing the church of Saint-Germain-l'Auxerrois, is a sumptuous façade. Called the Colonnade de Perrault, it was ordered in the 17th century by Louis XIV to close the Cour Carrée. One of the most beautiful testimonies in Paris of French classicism during the reign of the Sun King.
After going back to the Louvre, Louis XIV decided in 1660 to complete the Cour Carrée – launched by Francois Ier – and destroy all that remained of the medieval Louvre. On the eastern side of the courtyard, facing the city, the new facade would become the palace front door. Its architecture and decoration had therefore to be spectacular.
Between 1661 and 1664, first projects were studied, all rejected. The King then called in 1665 the great Italian architect Bernin, but, once again, his plans did not please. Not to offend this immense artist, admired by all Europe, the first stone is laid in 1665 … But the facade was never erected!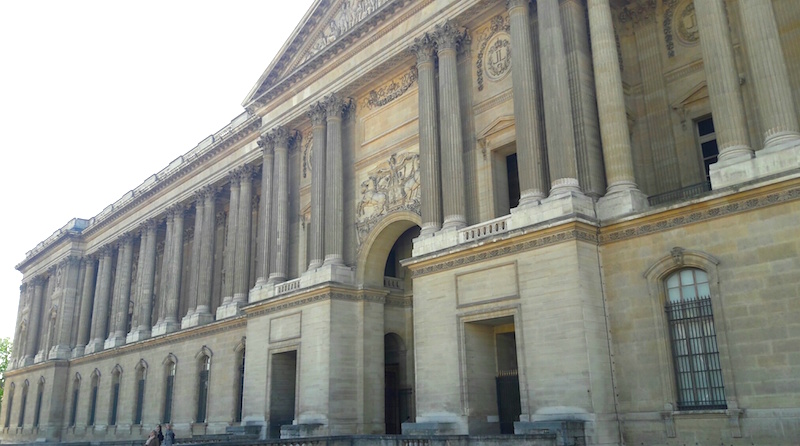 The final project – the one we can see today – dates from 1667. Despite its name of "colonnade de Perrault", its conception is the result of multiple influences, including those of Louis Le Vau, architect of the King, Charles Le Brun, first painter of the King, and Claude Perrault, architect.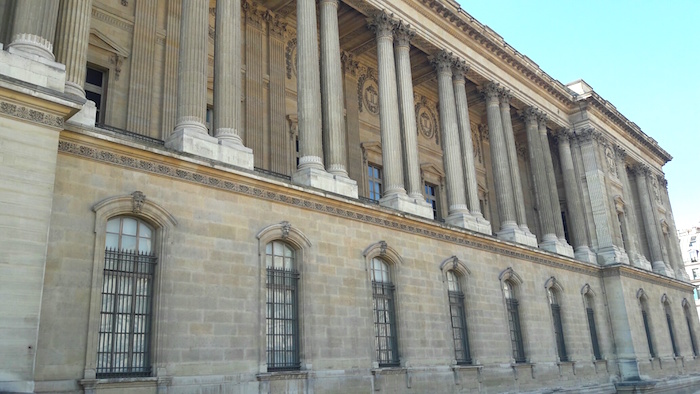 Louis XIV directed everything himself, imposed his taste, and discussed the plans. He loved the luminous and monumental spaces, as well as the columns inspired by Antiquity. A style that will mark the triumph of French classicism, with the Hôtel des Invalides, and, of course, the Château de Versailles. These three monuments contributed to the glory of French art in Europe, surpassing Italy, whose artistic influence had reigned for centuries throughout the continent.