Stucked between the Place de la Concorde and the Madeleine Church, the chic and luxurious rue Royale hides many surprises. Just steps from the beautiful Cité Berryer is indeed an amazing poster that however don't see the hundreds of pedestrians passing by every day : a call to arms dating from the First World War.
Call to arms for the Great War
August 1, 1914, the order of mobilization is decreed in France. All citizens are called to wear the uniform. Information relayed in Paris by the mayors, sticking up on the walls of the City the Call to Arms statement.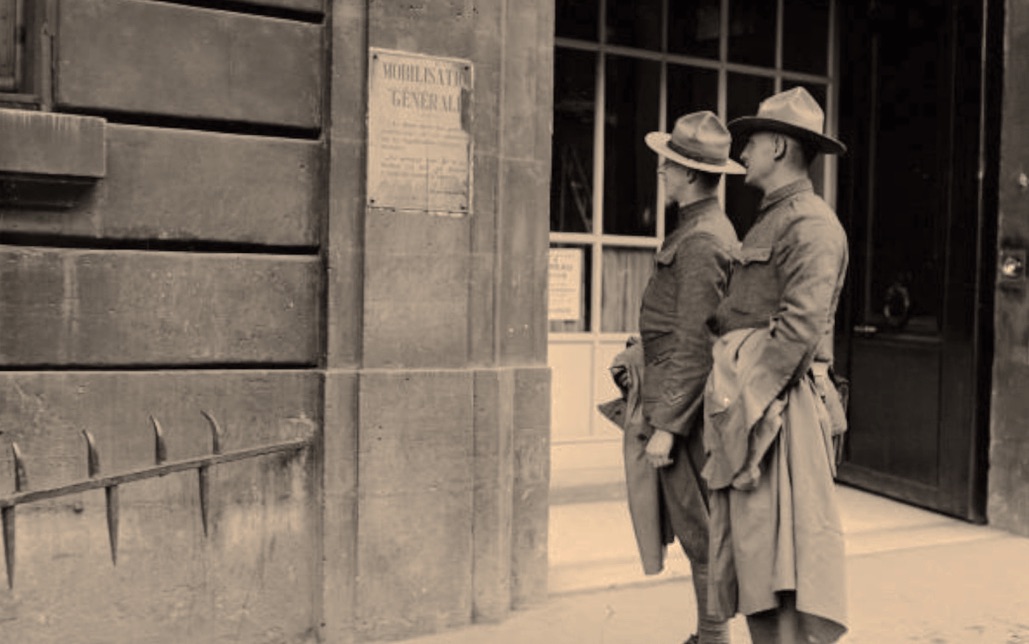 The poster you can still find today rue Royale – the last in Paris – is no longer the original one, discovered shortly after the end of the war at the same location.
Too old and unreadable, it was replaced by a copy protected by a blue frame … the same blue French soldiers wore in the Great War!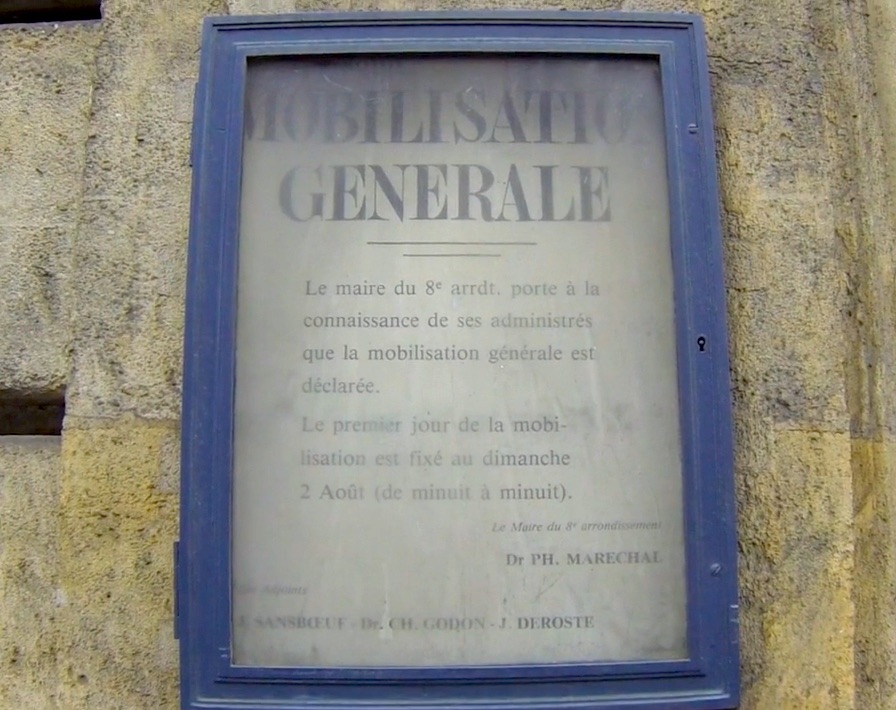 General Mobilization

The mayor of the 8th arrondissement informs its citizens that the general mobilization is declared.

The first day of mobilization is on Sunday, August 2 (noon to midnight).

The mayor of the 8th arrondissement.

Dr. PH. MARSHAL
More than a poster, it is a real monument for memory it is offered us to discover during walks in this neighborhood.