In the 8th arrondissement, in the heart of chic and glamor Paris where cultural and tourist attractions abound with, is a charming passageway, far from the surrounding tumult: le Village Royal  (also known as Cité Berryer).
A "village within a city" just few steps from the Church of the Madeleine, Place de la Concorde, Place Vendôme or the Jardin des Tuileries.
A place in very good company…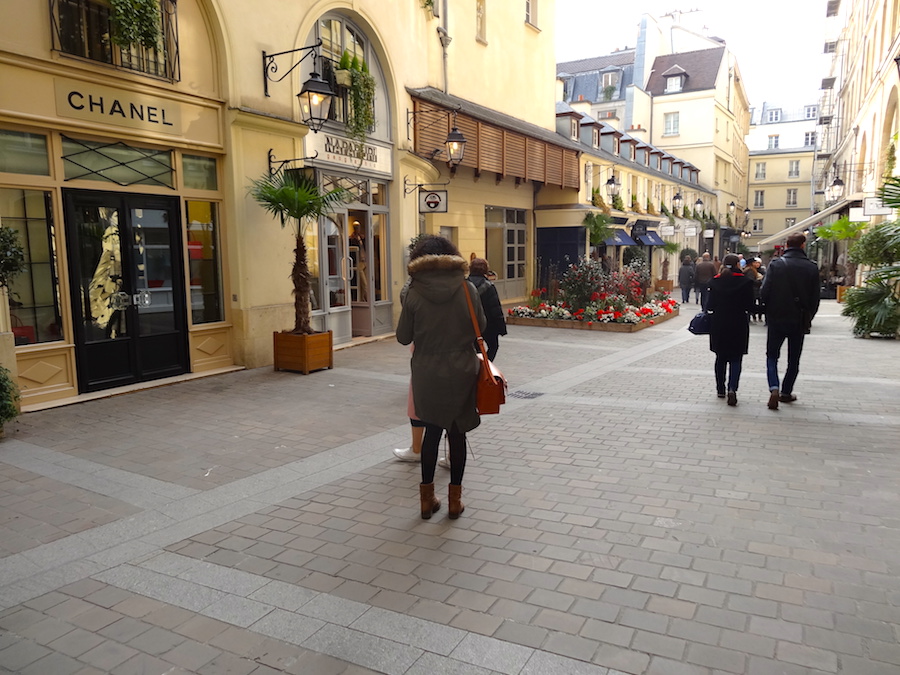 The Royal Village seems aptly named. Welcoming luxury brands like Dior or Chanel, the Cité has been completely renovated in 1992 to make it a great example of Parisian elegance, while maintaining its historic appearance.
Inaugurated in 1746 to answer the population growth, the current location was before that a huge greenfield. Only was at the edge of the land an important barracks: the one of the royal guard of Louis XIII, the famous « Mousquetaires » (musketeers).
The 8th arrondissement became the trendy district from the second half of the 18th century, financials and bourgeoisie gradually leaving the Marais, jammed then. As the neighborhood was growing very much, they decided to create a market place. The « Marché D'Aguesseau » was born, offering stalls and shops of butchers, fishmongers, and other businesses of all kinds.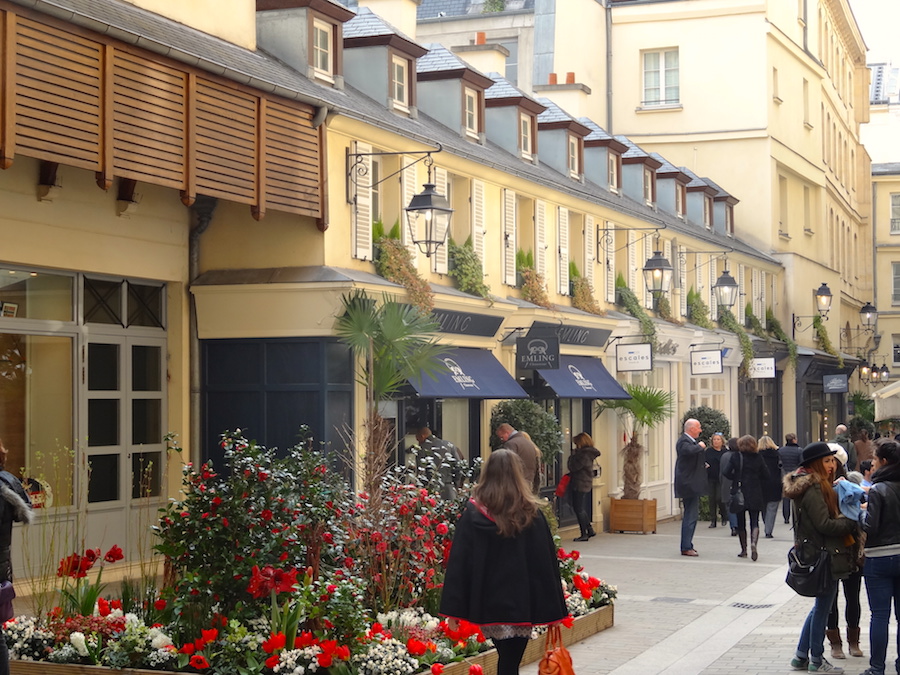 Since the renovation in 1992, the market became « Village Royal ». Butchers has been replaced by luxury shops, but the alley nevertheless kept the atmosphere of yesteryear, with its low houses with nice fronts and shops beautifully decorated.
A  sophisticated but charming place, in which it is pleasant to stroll in any season.
Few steps from here, don't miss the first World War call to arms poster rue Royale.
Cité Berryer can be seen during a fashion walk from the Golden Triangle to Place Vendôme.