The Basilica of the Sacred Heart of Montmartre is one of the most emblematic monuments of Paris. Perched at the top of the hill, it hides a dark history, forgotten by the millions of tourists who visit it each year. Another secret lies in its stone : its whiteness.
The first stone of the Sacré-Coeur, whose construction was decided in 1873 following the Franco-Prussian war and the Paris Commune, was laid on June 16, 1875. A stone extracted in Seine-et-Marne in the Château-Landon quarry, about 25 km south of Fontainebleau, which was used at the beginning of the 19th century for the construction of the Arc de Triomphe. Its characteristic ? This stone is self-cleaning !
For the construction of the basilica was not chosen the limestone of Paris, extracted since Antiquity in a quarry of the Oise. The architect of the Sacré-Coeur preferred to call on the quarry of Souppes-sur-Loing, in Seine-et-Marne, and its "Château-Landon" stones. In contact with rainwater, the cullet, a thin protective layer that naturally coats the stone, secretes a white substance which hardens in the sun.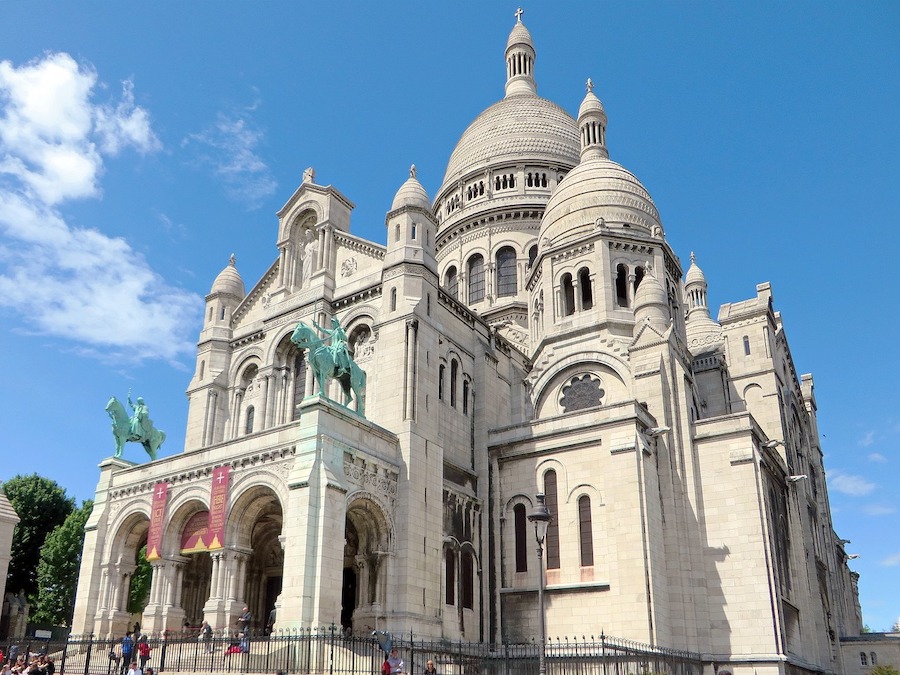 A stone particularly appreciated in the 19th century for monuments and public buildings, which – almost – need no maintenance. Almost, since you will notice that the facade has some areas where the stone has blackened. These are the places where the rain does not reach …
It is this same stone from Château-Landon that was used for the construction of the Arc de Triomphe and the statue of Sainte Geneviève on the Pont de la Tournelle.