In the middle of the old Paris, the Saint-Paul-Saint-Louis Church is a building steeped in history that you wouldn't want to miss while strolling the Marais neighbourhood. This since 1887 listed historical monument has been entirely renovated in 2012 and has since then regained its former splendour.
A bustling history
Constructed between 1627 and 1641, this originally Jesuit church has been the first one in Paris to abandon the gothic style and adopt the baroque one. In 1762, when the Jesuit order was forbidden and banished, the church was entrusted to some clergymen of the neighbourhood.
But with the French Revolution, the church was used as a storehouse, as most of the big religious monuments of Paris, and part of its treasures destroyed or stolen. A bustling history that the architect Victor Baltard will have to restore during the 19th century…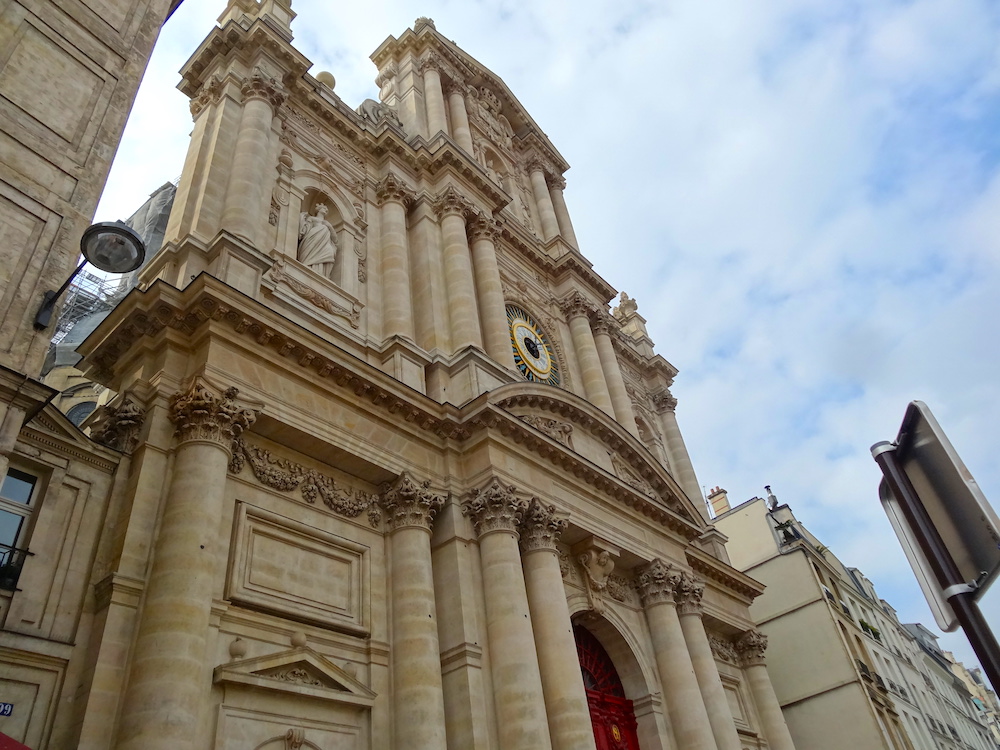 As a matter of fact, a lot of architectural elements date from that restoration. For example, the external façade and the central gate have been renovated by Baltard. During the works of 2012, old stones from the façade that were cracked or damaged have also been replaced. But to see what makes the Saint-Paul-Saint-Louis Church an exceptional architectural monument, you need to go inside.
A remarkable heritage
The churches dome, which serves also as light well, was one of the first at that time and the biggest one ever constructed in Paris. In fact, it was used as a sample for some future constructions like the Invalides or the Val-de-Grâce.
Amongst the treasures of this Parisian heritage, you can notice the numerous ornamentations (even though a big part of it has been destroyed during the Revolution), sculptures and paintings (one has been made by Eugène Delacroix), or again the sumptuous altar, the organ and the pulpit.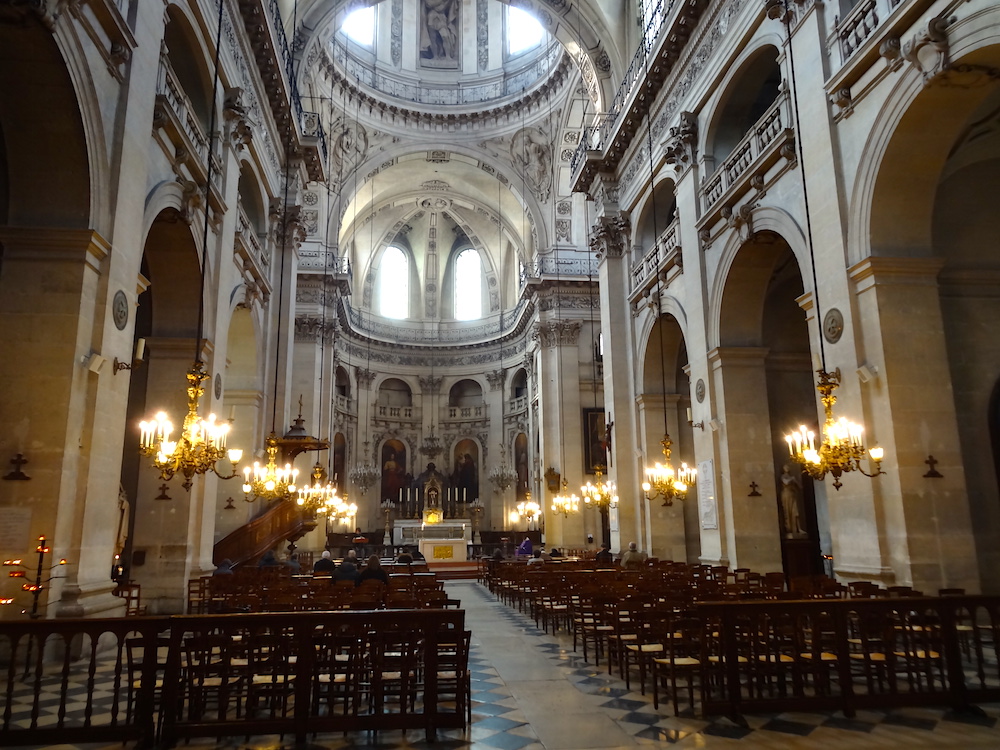 Finally, you should know that Saint-Paul-Saint-Louis was for a long time one of the most important religious buildings of Paris. The Cardinal Richelieu himself celebrated the opening mass, and the sermons of the most illustrious preachers will resonate for a long time in that church.
Attended by a lot of personalities (because of its implantation in the Marais and the neighouring Place des Vosges), it is in this same church that Victor Hugo's daughter Leopoldine celebrated her wedding in 1843.