Popular district having attracted for ten years a young and festive population, the 10th arrondissement of Paris has undergone a profound transformation. Renowned for its many bars and restaurants, it is a must-see for Parisian evenings, which also deserves to be discovered during the day. Crossed by the charming Saint-Martin canal, it hides some unsuspected treasures, offering the most curious visitors pleasant strolls.
1. The Saint-Martin canal
It is impossible to talk about the 10th arrondissement without mentioning the Canal Saint-Martin. Created at the request of Napoleon Bonaparte at the beginning of the 19th century to supply the capital with drinking water, the Canal Saint-Martin is one of the most pleasant walks in Paris. The atmosphere, both peaceful and popular, offers a stroll of about 1 kilometer along the water.
The edges of the Canal Saint-Martin are also a high place of Street-Art, in particular the "Pointe Poulmarch", at the corner of the rue Jean Poulmarch and the quai de Valmy. Finally, at 132 quai de Jemmapes, you can see the last factory in Paris.
2. Nightlife
The 10 arrondissement has become in recent years one of the flagship areas of Parisian nightlife. Whether it is on the direct access to the Canal Saint-Martin or in the southern part of the arrondissement (in particular towards the Porte Saint-Denis), there is no shortage of (good) addresses. The district also has an abundant cultural offer, with many theaters.
3. Architectural curiosities
From the Grands Boulevards to the Canal Saint-Martin, a network of small streets offers pleasant strolls. Among the most beautiful architectural curiosities of the 10th arrondissement is the magnificent Art Nouveau building at 14, rue d'Abbeville.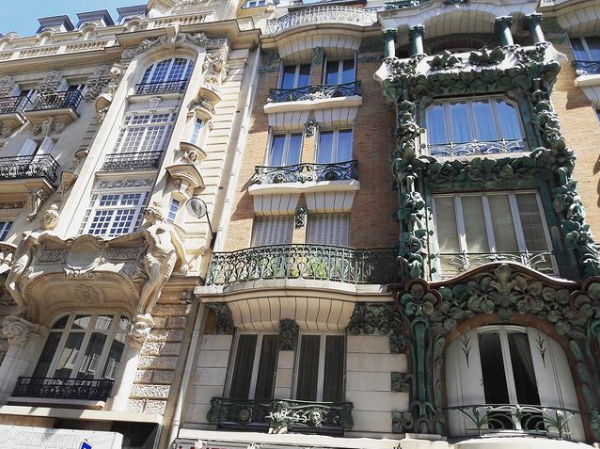 Also worth seeing: the garden of the Saint-Louis hospital, created at the beginning of the 17th century, an astonishing replica of the Place des Vosges that you wouldn't expect to find here. In the 10th arrondissement is also the smallest house in Paris.