In the 18th district, just few minutes from the working and noisy neighborhood of La Chapelle, the Halle Pajol is a nice green area. A complex that includes a beautiful garden (the garden Rosa Luxembourg), a coffee shop, shops… Ideal for a walk.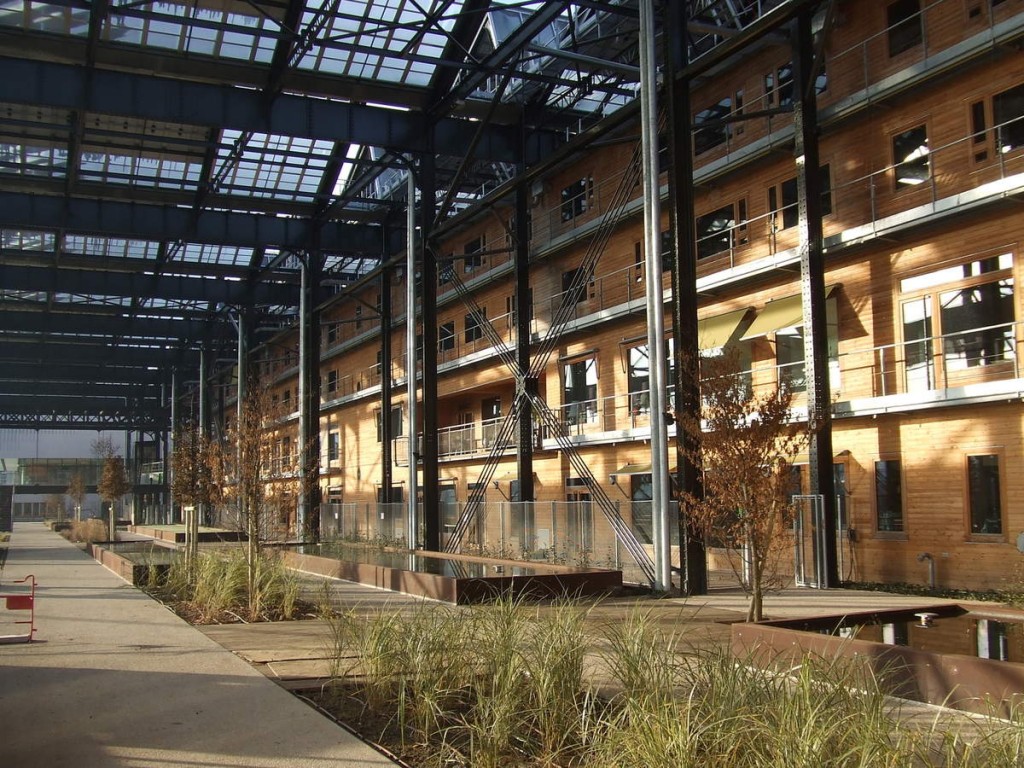 Abandoned for years, the old building of the SNCF was opened in 2013 and offers an original natural and culture place between the railways  of the North and East Stations.
Like the garden of Batignolles in the 17th arrondissement or Catherine Laboure in the 7th, this green space obviously not worth to cross the capital to be seen. But if you are in the area and looking for a pleasant place, then the Hall Pajol is definitely not to be missed.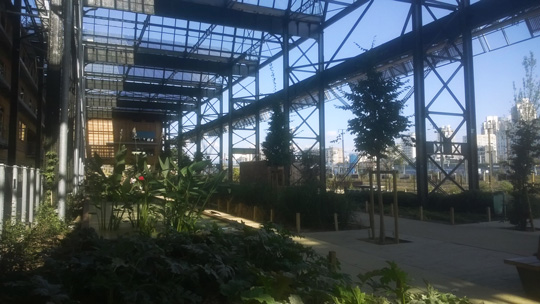 8000 m2 of greenery, auditorium, library, coffee shop, Halle Pajol concentrates a multitude of activities. 
Gardens, separated by a space outside and another running along the railway, have both playgrounds and vegetated areas. A nice place to relax away from the bustle of the city.
On the square, a pleasant bar-restaurant welcomes you, and even has a large quiet terrace.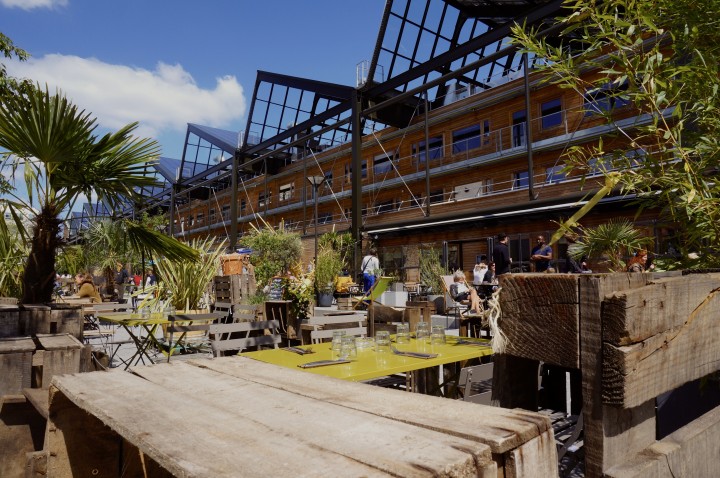 History…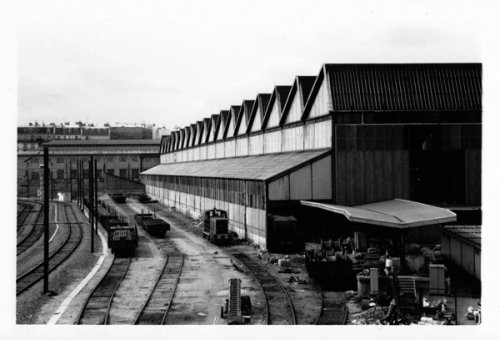 Built in 1926 along the tracks of the Gare du Nord, it was formerly the "MESSAGING CUSTOMS."
Ten spans of the great hall metal structure were preserved and rehabilitated for the current building.