Among the hundreds of parks that you can find in Paris are many botanical gardens open to the public whose objective is plant research, conservation and knowledge spreading. « Gardens of sciences » ideals for combine stroll and discoveries.
From great gardens as the Jardin des Plantes to unknown places as the Botanical Garden of the Faculty of Pharmacy, discover the botanical gardens you can visit in paris .
See also :
Jardin des Plantes, 5e arrondissement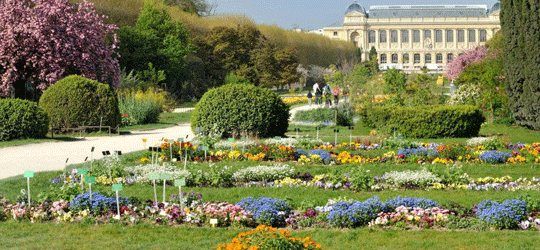 Originally Royal Garden of Medicinal Plants created in 1635, you will find there in addition to the botanical school an Alpine Garden, an Iris garden , a rose garden and two greenhouses sheltering vegetation of tropical forests , deserts and arid environments .
More than 6000 species of plants in the heart of Paris .
More information about this garden
The Botanical Garden is part of the Natural History Museum . See also the Grande Galerie de l'Evolution
Floral park, 12e arrondissement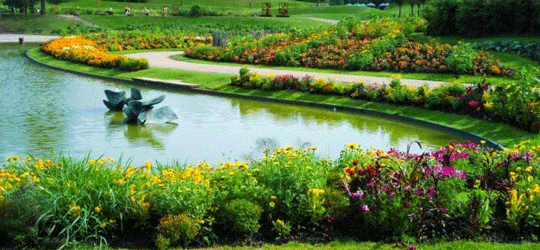 Inaugurated in 1969, the Floral Park is an ideal place for floral art and green space lovers. Covering an area of ​​31 hectares , you can see a Medicinal and scents Garden, pine forests or a tulips and dalhias garden. A wonderful place, specially for kids thanks to its large playgrounds.
Also visit close by the Floral Park le Château de Vincennes.
Faculty of Pharmaceutical and Biological Sciences, 6e arrondissement
A few steps from the Luxembourg Gardens , this Botanical Garden was built in the Faculty in 1884. Its main aim is to enable students to learn the names of more than 400 species of medicinal and poisonous plants, and recognize them.
An out of the ordinary place you can visit freely.
More informations about this garden.
Jardin de Bagatelle, 16e arrondissement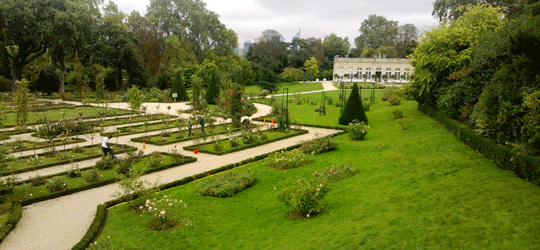 At the heart of the Bois de Boulogne , the Jardin de Bagatelle was originally the result of a crazy bet in 1775 between Marie-Antoinette and her step brother the Conte of Artois. Bought in 1905 by the city of Paris , it is nowadays one of the most romantic garden in Paris.
Known above all for its huge rose garden where take place every year since 1907 an international competition , you will also find many cultivated spacies , exceptional trees and a large vegetable garden.
More information about this garden.
Jardin des Serres d'Auteuil, 16e arrondissement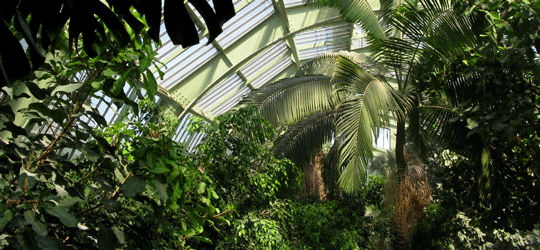 Botany and horticulture heaven on earth, the Jardin des Serres d'Auteuil (Garden of Auteuil greenhouses) was created in 1761 by order of King Louis XV , great lover of botany.
The garden has today a collection of 6,000 rare plants and more than 200 exceptional trees . Indubitably one of the most amazing gardens in Paris .